Booking Request Inquire A Trip
Itinerary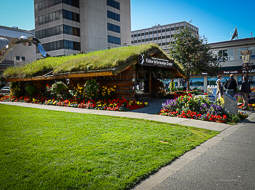 Anchorage
( Overnight: Anchorage )
Welcome to Alaska ! Transfer to your hotel in downtown Anchorage. The remaining day is at leisure and you have time to enjoy the many winter festival activities during Winter Fur Rendezvous with: Native Arts Market, Theater Show, Winter Carnival Activities, Snow & Ice Sculpture Competition, Snowshoe Softball Matches and Firework Displays - while the cities gears up for the Iditarod Race Start over the weekend. The statue of the legendary lead dog Balto, located on 4th Avenue, marks the "official" starting point of the Iditarod race. Enjoy a gourmet seafood dinner with a breathtaking view across Cook Inlet.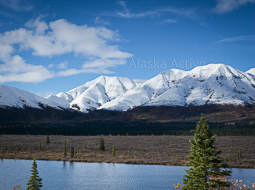 Anchorage (Iditarod Musher Visit)
( Overnight: Anchorage )
Today you will visit the sled dog kennel of a famous Iditarod musher and get to know all about the Iditarod Race and Mushing Basics - combined with the exhilaration of a sled dog ride (included). This tour is an exciting introduction to dog sledding with lively huskies and a musher with a long time Iditarod history. The presentation is inspiring where you'll learn all about the sled dogs, how the Iditarod race is organized, checkpoints procedures and mushing basics including dog team commands, running positions and breading. Then it is all about mushing. Ever dreamed of moving silently across snowy landscape pulled by a team of Alaskan Huskies? Meet the harnessed team and a musher for introductions and take some pictures. Then enjoy the sled dog ride on one of the beautiful winter trails.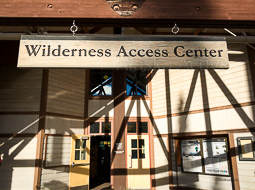 Anchorage (Mushers Banquet)
( Overnight: Anchorage )
Explore the sights of Anchorage today during a guided city sightseeing tour. You'll visit the historical and scenic points of interest around Anchorage: Alaska's largest Floatplane Base at Lake Hood, scenic lookout at Earthquake Park, the snow sculptures at Ship Creek and a stop at the Lakefront Hotel to see the Iditarod Headquarter. At 4:00 PM join the Musher's Banquet Dinner at the Dena'ina Center. Main part of the exciting evening entertainment is the bib number drawing, an auction and a 3-course dinner which starts at 6:00 PM. This is a must for anyone interested to observe "The Last Great Race on Earth" for the first time. Participants have plenty of photo opportunities, good chances to meet and talk with the Iditarod Musher personally, collect autographs and participate in the auction.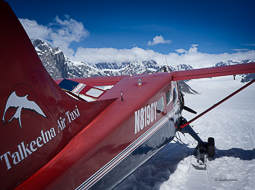 Anchorage
( Overnight: Anchorage )
Enjoy your free day in Anchorage or join our Prince William Sound Glacier Cruise (optional). Get into a comfortable van and leave Anchorage for an exciting day of sightseeing. You will drive along Turnagain Arm with dramatic views of mountain scenery and inlet. Watch out for moose and dall sheep. Arrive in Whittier and join a 3 1/2 hr cruise to see the massive tidewater glaciers of Alaska at Blackstone Bay and Beloit Glacier - some of the most amazing sights you will ever see. Cruise along Passage Canal and venture into magnificent Blackstone Bay, home to seven glaciers and Yosemite-scale waterfalls. During our adventure you'll step ashore to experience the natural geology and thick rainforest. Enjoy a snack and hot drink as you reflect on your journey and this magnificent nook of Alaska.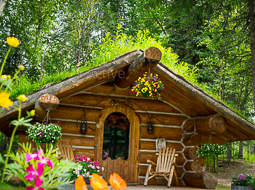 Anchorage – Iditarod Ceremonial Race Start
( Overnight: Anchorage )
The legendary Iditarod Race starts at 10 AM on 4th. Avenue in Anchorage. Observe the start preparations, take close up pictures from about 80 Musher's, over 1000 Sled Dogs and enjoy the bustling and exciting race atmosphere before the teams are leaving from the starting line for the "1050 mile race to Nome". Anchorage parks and green belts are providing also a great alternative to observe the race activities. The Balto Statue marks the ceremonial starting point of the Iditarod. Balto was the final lead sled dog in a relay of dogsleds that brought vaccine from Anchorage to Nome just in time to stop a diphtheria epidemic in 1925. The story of the sled dog relay is a classic tale of adventure and sacrifice, as mushers risked their lives in brutal conditions to save their fellow citizens.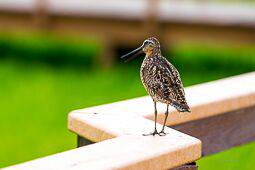 Anchorage – Iditarod Race Start Willow
( Overnight: Anchorage )
After breakfast board the motorcoach for a guided tour to the official Iditarod Race Start in Willow (included). Leave at 10 AM and enjoy the drive along the scenic Glenn Highway with a brief stopover in Wasilla. Continue to Willow where the Iditarod restart ceremony begins at 2:00 PM. Enjoy the busy and bustling Iditarod race atmosphere and the musher's final preparation. For mushers, thousands of cheering fans at the official race restart -- following Saturday's ceremonial start in Anchorage -- now give way to remote Alaska wilderness and the promise of a finish line in Nome some 1,000 miles away, but not before crossing a trail that may prove perilous for both mushers and dogs. Our tour is fully narrated! Return to Anchorage approximately 7:00 PM.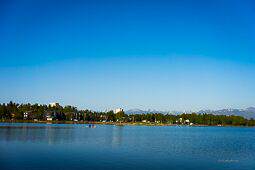 Anchorage
Morning at leisure in/around Anchorage. Time for your last shopping activities, visit the Alaska Native Heritage Center or have a nice seafood lunch with delicious Alaska Salmon or King Crabs in one of Anchorage's top restaurants. Transfer from the hotel to the airport. End of tour package. Please note: Individual program extensions are available. Extend your stay and fly to Rainy Pass Lodge or Nikolai Checkpoint.