Booking Request Inquire A Trip
Itinerary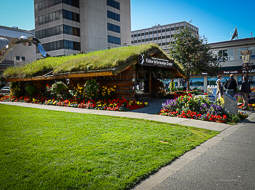 Anchorage (Mushers Banquet)
( Overnight: Anchorage )
Transfer to your hotel in downtown Anchorage. Explore the sights of Anchorage today during a guided city sightseeing tour (optional). You'll visit the historical and scenic points of Anchorage: Alaska's largest Floatplane Base at Lake Hood, scenic lookout at Earthquake Park, the snow sculptures at Ship Creek and a stop at the Lakefront Hotel to see the Iditarod Headquarter. At 4:00 PM join the Musher's Banquet Dinner at the Dena'ina Center. Main part of the exciting evening entertainment is the bib number drawing, an auction and a 3-course dinner which starts at 6:00 PM. This is a must for anyone interested to observe "The Last Great Race on Earth" for the first time. Participants have plenty of photo opportunities, good chances to meet and talk with the Iditarod Musher personally and collect autographs.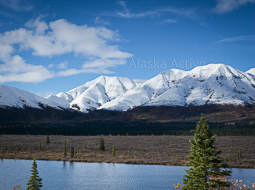 Anchorage
( Overnight: Anchorage )
Enjoy your free day in Anchorage or join our Prince William Sound Glacier Cruise (optional). Get into a comfortable van and leave Anchorage for an exciting day of sightseeing. You will drive along Turnagain Arm with dramatic views of mountain scenery and inlet. Watch out for moose and dall sheep. Arrive in Whittier and join a 3 1/2 hr cruise to see the massive tidewater glaciers of Alaska at Blackstone Bay and Beloit Glacier - some of the most amazing sights you will ever see. Cruise along Passage Canal and venture into magnificent Blackstone Bay, home to seven glaciers and Yosemite-scale waterfalls. During our adventure you'll step ashore to experience the natural geology and thick rainforest. Enjoy a snack and hot drink as you reflect on your journey and this magnificent nook of Alaska.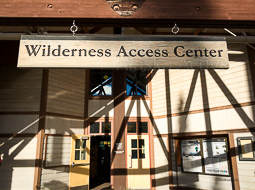 Anchorage – Iditarod Ceremonial Race Start
( Overnight: Anchorage )
The legendary Iditarod Race starts at 10 AM on 4th. Avenue in Anchorage. Observe the start preparations, take close up pictures from about 80 Musher's, over 1000 Sled Dogs and enjoy the bustling and exciting race atmosphere before the teams are leaving from the starting line for the "1050 mile race to Nome". Anchorage parks and green belts are providing also a great alternative to observe the race activities. The Balto Statue marks the ceremonial starting point of the Iditarod. Balto was the final lead sled dog in a relay of dogsleds that brought vaccine from Anchorage to Nome just in time to stop a diphtheria epidemic in 1925. The story of the sled dog relay is a classic tale of adventure and sacrifice, as mushers risked their lives in brutal conditions to save their fellow citizens.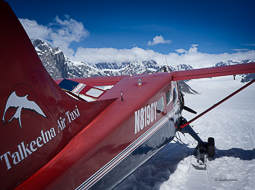 Anchorage – Iditarod Race Start Willow
( Overnight: Anchorage )
After breakfast board the motorcoach for a guided tour to the official Iditarod Race Start in Willow (included). Leave at 10 AM and enjoy the drive along the scenic Glenn Highway with a brief stopover in Wasilla. Continue to Willow where the Iditarod restart ceremony begins at 2:00 PM. Enjoy the busy and bustling Iditarod race atmosphere and the musher's final preparation. For mushers, thousands of cheering fans at the official race restart -- following Saturday's ceremonial start in Anchorage -- now give way to remote Alaska wilderness and the promise of a finish line in Nome some 1,000 miles away, but not before crossing a trail that may prove perilous for both mushers and dogs. Our tour is fully narrated! Return to Anchorage approximately 7:00 PM.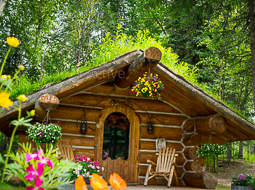 Anchorage - Rainy Pass Checkpoint
( Overnight: Anchorage )
Morning ski-plane fly-out for a breathtaking flightseeing trip along the Alaska Mountain Range to Rainy Pass Checkpoint along the Iditarod Trail. The gateway to the interior offers truly the most spectacular scenery of the entire Iditarod Trail. Many teams are taking their mandatory 24 hour layover here before venturing via the treacherous Farewell Burn area and into the flat lands of the interior. You'll spend the whole day within the incredible wilderness area along the trail observing various dog-mushing activities and teams arriving and departing. Return flight to Anchorage in the late afternoon. Upon arrival transfer to the hotel. Remaining evening on your own.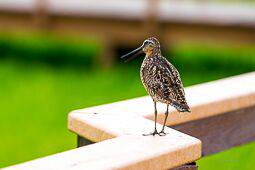 Anchorage – Talkeetna | by Alaska Railroad
( Overnight: Talkeetna )
Depart Anchorage at 8:30 AM for a scenic rail tour to Talkeetna on board the Alaska Railroad. Passengers may enjoy the winter wonderland of Alaska's backcountry from the comfort of a warm railcar, complete with comfortable seats, large picture windows and onboard dining. On a clear day, a spectacular view of Denali rises into view above the Susitna River. And anywhere along the tracks, a watchful eye may be rewarded with the sight of a moose in the wild. Arrive in Talkeetna and transfer to a beautiful mountain lodge with breathtaking views of Mt. Denali. Watch the Aurora Borealis at night dancing on the northern sky.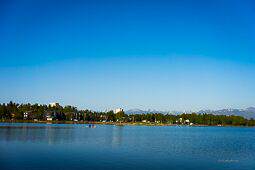 Talkeetna
( Overnight: Talkeetna )
As turn-of-the-20th-century gold-mining center, Talkeetna has retained much of its early Alaska flavor. Log cabins, a roadhouse and clapboard storefronts line the dirt streets. Talkeetna is a small little hamlet, which bustles in the summer with lots of tourists, outdoor activities and mountain climbers. Although in the winter it is much quieter, there are many outdoor adventures available, such as cross-country skiing, snow machining, and sled dog rides. You might even choose to take a sightseeing plane ride to see Mt. Denali up close and personal. With the colder temperatures and dark skies, you can see the Northern Lights up-close and personal right above your lodge and atop the Alaska Range. We'll even give you a wake-up call during the night, so you don't miss the spectacular views!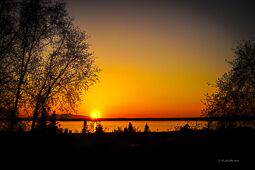 Talkeetna - Fairbanks | by Alaska Railroad
( Overnight: Fairbanks )
Board the Alaska Railroad at 11:15 AM and enjoy the scenic ride via Denali National Park to Fairbanks. Have your camera ready as the train crosses Hurricane Gulch Bridge, 300 feet above the creek. You'll get fantastic views of the snow covered Alaska Mountain Range and a glimpse of Denali National Park before arriving in Fairbanks at 8:00 PM. Transfer to your hotel near the banks of the beautiful Chena River. Known as the Golden Heart City of Alaska, Fairbanks is tucked into miles of unexplored wilderness only 120 miles from the Arctic Circle. Fairbanks offers many winter activities; from the Open North Sled Dog Race Championship to the World Ice Art Championship - Ice Alaska.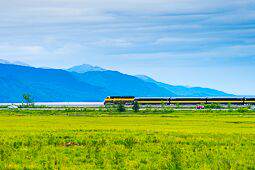 Fairbanks (Chena Aurora Viewing Tour)
( Overnight: Fairbanks )
Sleep in late this morning. During the day you have time to join a sled dog tour, go ice fishing or explore the Alaska University Museum. At 5 PM you'll be picked up from your hotel for your visit to Chena Hot Springs Resort, 60 miles northeast of Fairbanks. The large heated mineral indoor pool, the outdoor rock lake and numerous hot tubs are providing a great opportunity to soak, swim or rejuvenate until the Northern Lights appear in the evening. Included is the visit to the famous Aurora Ice Museum and Stoli Ice Bar. Dine at the restaurant serving everything from hamburgers to Alaskan King crab, or choose to join the free geothermal tour. Enjoy Northern Lights viewing opportunities after darkness at Chena Hot Springs Resort. Return to Fairbanks between 3 and 4 AM.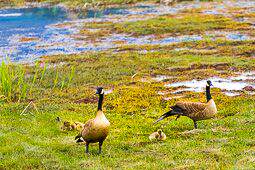 Fairbanks
This morning you have time to visit the Alaska University Museum with the States largest collection of gold nuggets, gold mining history and Alaskan heritage artifacts and the nearby Geophysical Institute - recognized as the best in the world for its Aurora Borealis research activities. You may join a Bush Mail Plane Flight to a remote native village above the Arctic Circle. Downtown Fairbanks offers a variety of excellent gift shops and art galleries such as the "Roseberry Art Gallery" with some tasteful items for your friends at home. Stroll through thedowntown court before returning to the airport for your individual return flight. Tour extension is avaiable upon request.