Booking Request Inquire A Trip
Itinerary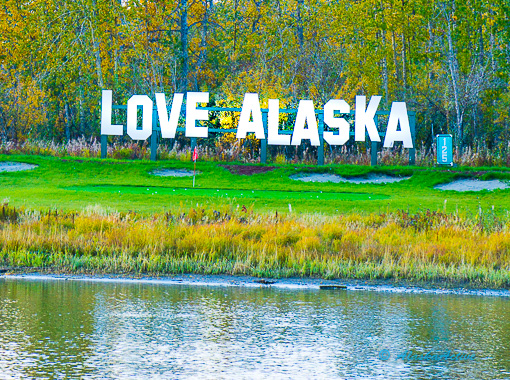 Fairbanks
( Overnight: Fairbanks )
Welcome to Fairbanks - the "Golden Heart City". You are invited to explore the local gold rush history, its vibrant traditional native cultures as well as abundant wildlife and fantastic scenery. This morning you may visit the renown Alaska University Museum featuring Alaska's natural history best collection, Alaskaland or take an authentic sternwheeler on a scenic 20-mile roundtrip cruise down the Chena and Tanana Rivers. Guided van tour along the Dalton Highway or flightseeing tour to the Arctic Circle is super popular choice for experiencing the Arctic Circle and Yukon River. Enjoy a bush mail plane flight or a flightseeing trip to Fort Yukon to understand as well as experience how the Gwich'in Athabascan Natives live in "Bush" Alaska.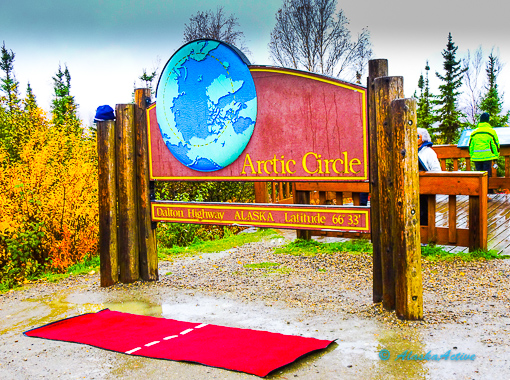 Fairbanks – Coldfoot / Arctic Circle
( Travel Distance: 260 miles | Overnight: Coldfoot )
Your guided tour departs Fairbanks early morning in a comfortable van. Travel along the remarkable Trans Alaska Pipeline as you follow the Dalton Highway, the solitary land route of Alaska's Arctic wilderness. Visit the Arctic Circle Trading Post in Joy and traverse the mighty Yukon River. Marvel at the beauty of the northland's most famous waterway and learn of the River's storied past. A favorite stretch of the highway for many falls between the Yukon River and Arctic Circle, where you encounter tundra and taiga, with evocative granite outcrops around Finger Mountain. Cross the Arctic Circle in ceremonious fashion and receive the Arctic Circle Certificate.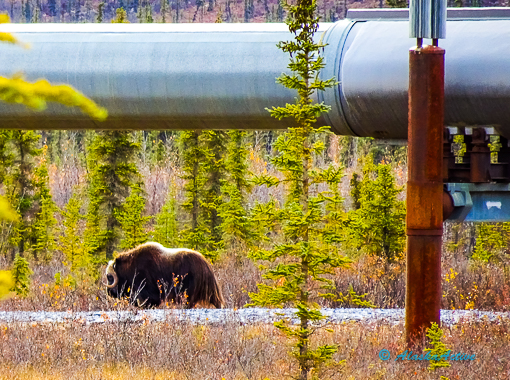 Coldfoot / Arctic Circle – Flight to Fairbanks
( Overnight: Fairbanks )
Depart for an adventurous guided van tour into the Brooks Range to Atigun Pass. This is the northernmost pass in the world that is kept open year-round. Then we head into the Brooks Range, where sky-stabbing spires of bare rock tower over 7,000 feet. As the road drops, it skirts the Arctic National Wildlife Refuge, home to caribou and the nesting ground for millions of migratory birds. An impressive 158 species have been recorded in the region, and many birds can be seen along the highway, from songbirds to flocks of migrating waterfowl to shorebird and raptors. Return to Coldfoot mid afternoon. Fly back to Fairbanks with eagle views of the remarkable Trans Alaska Pipeline. Included: Brooks Range Sightseeing Tour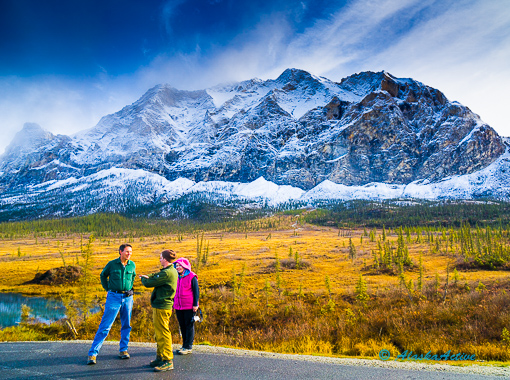 Fairbanks
Spend the morning relaxing or doing your favourite outdoor activities. If time allows visit the Morris Thompson Cultural and Visitors Center in downtown Fairbanks. The center showcases a number of free exhibits showcasing Interior Alaska's people, wildlife, landscapes and seasons. Enjoy free films and programs on Alaska's natural and cultural history. Transfer to the airport or optional tour extension.