About Alaska Active Travel - Your Alaska Vacation Planner


Alaska is "The Great Land" and Alaska Active has been providing amazing experiences to travellers of this great land. We are a
Travel and Tourism provider in Alaska
offering specialised tour packages to cater to the requirements of individuals as well as groups. We are passionate, local travel experts and are eager to help our travellers to get the very most out of their
Alaska travel holiday.
Please browse around the site to see what puts us closer to your Alaska Vacation. The tours that we suggest are based on our experience as well as learning's from the feedback so that you have a well tuned tour no matter which one you pick. The pictures that you see on our website are captured by our staff. The combination of the itinerary of the tours with the prices that we offer might be the best that you can find. On top of it, we offer
tailor made tours
for your specific requirements. Our, Alaska travel trade partners include, the Alaska Travel Industry Association, as well as local Convention and Visitors Bureaus.
We belong to Alaska Active Travel and affiliates. We understand your appreciation of the content on our website but we request you to refrain from copying or distributing any content of this website.



Meet our Team: 
Simon Gibson, Sales Team Manager:
The team is lead by Simon who has over 15 years' experience in the travel industry. Simon has lived in Alaska for the past 20 years and has travelled this state extensively. His insight has emerged not only from organising tours, but is also the result of having personally escorted many group tours throughout Alaska and the Yukon Territory. In his free time he will most likely be found outdoors. His passion is backpacking and kayaking – no surprise!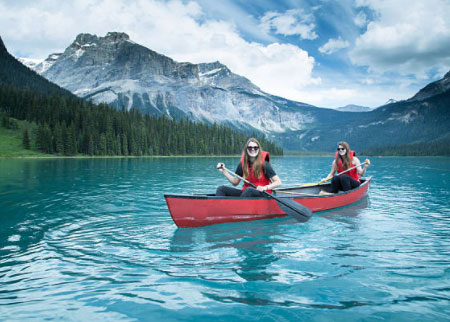 Donna Sanders: Programs Manager
Having spent several months working and travelling around the US, Donna discovered her passion for travel. She has travelled across Alaska many times. Before having a small break to spend more time with her family she managed a couple of inbound tour operators which has provided her with profound knowledge, experience and lifelong connections both internationally and domestically. She loves the outdoors and is a keen photographer who never misses an opportunity to experience another part of this beautiful state.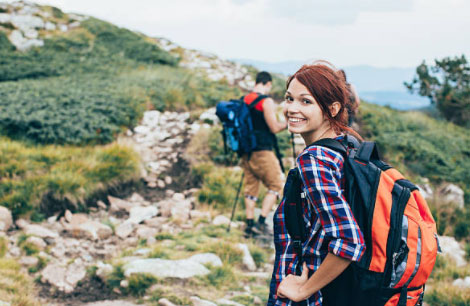 Karen Hunt: Travel Consultant
She discovered her love for travel when she and her family ventured on trips across North America, where she developed a passion for the country's incredible nature and its rich cultural heritage. After high school, Karen completed an advanced diploma in hotel management and has been in the travel industry for 4 years and counting. She has found Alaska to have the perfect surrounding nature to enjoy all the outdoor activities she loves. Karen spends most of her weekends hiking, cycling and fishing.