Booking Request Inquire A Trip
Itinerary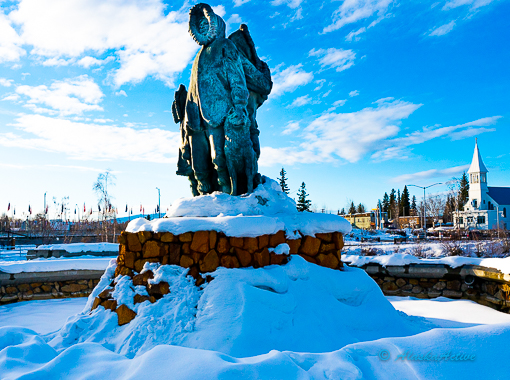 Fairbanks
( Overnight: Fairbanks )
Arrive in Fairbanks. Complimentary transfer to your first class hotel near the banks of the beautiful Chena River in downtown Fairbanks. Known as the Golden Heart City of Alaska, Fairbanks is tucked into miles of unexplored wilderness only 120 miles from the Arctic Circle. Fairbanks offers many winter activities; from the Open North Sled Dog Race Championship to the World Ice Art Championship - Ice Alaska. Relax during your first evening in Fairbanks and get ready for a few days of winter fun and adventure within the Last Frontier. You may watch the Aurora Borealis at night dancing on the northern sky and/or enjoy a dinner at the popular Pump House fine dining restaurant.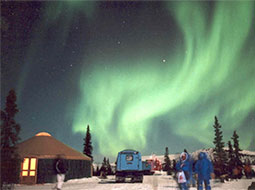 Fairbanks (Chena Resort Northern Lights Viewing)
( Overnight: Fairbanks )
Sleep in late this morning. During the day you have time to join a sled dog tour, go ice fishing or explore the Alaska University Museum. At 5 PM you'll be picked up from your hotel for your visit to Chena Hot Springs Resort, 60 miles northeast of Fairbanks. The large heated mineral indoor pool, the outdoor rock lake and numerous hot tubs are providing a great opportunity to soak, swim or rejuvenate until the Northern Lights appear in the evening. Included is the visit to the famous Aurora Ice Museum and Stoli Ice Bar. Dine at the restaurant serving everything from hamburgers to Alaskan King crab, or choose to join the free geothermal tour. Enjoy Northern Lights viewing opportunities after darkness at Chena Hot Springs Resort. Return to Fairbanks between 3 and 4 AM.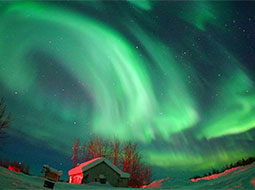 Fairbanks (Arctic Circle Northern Lights Viewing)
( Overnight: Fairbanks )
Morning at leisure. Your tour to the Arctic Circle departs today at 1:30 PM. Your guide will engage in informative conversation about the Northern Lights as you travel north on the famous Dalton Highway. Departure in daylight allows for the opportunity to enjoy the stunning winter landscape and wildlife of interior Alaska. Moose, lynx and fox are often sighted as we move through their natural habitat. Informative stops at the Trans Alaska Pipeline and the mighty Yukon River Bridge offer perfect opportunities for photographs. When we cross the Arctic Circle your guide will award you a personalized Arctic Circle Certificate. After photographs at the Arctic Circle sign, we begin the return journey and take time to view the amazing Northern Lights! We return to the hotel in Fairbanks at around 4 AM.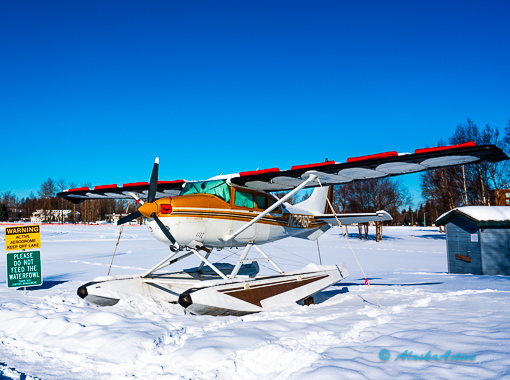 Fairbanks
( Overnight: Fairbanks )
Spend you day in Fairbanks and join today a sled dog tour (optional). Dog Sledding is Alaska's official sport - have you ever seen a state with a more original sport? It is the only means of transportation through the snow lands of old time Alaska. Dog Mushing is an activity nobody should miss on an Alaska winter vacation. All our Dog Sledding Tours are designed into a spacious time frame. We do not hurry you in and out of the sled or run circles on a field but give you a real Dog Mushing experience on trails used by Alaskan mushers. There is plenty of time to make your favorite Dog Mushing pictures and play with our Alaska huskies. Arctic gear (parka, pants, boots, mittens) is provided for all our Dog Mushing adventures. Break away, and mush with us into the twilight of the Alaskan wilderness.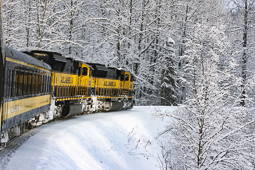 Fairbanks - Anchorage | By Alaska Railroad
( Overnight: Anchorage )
Transfer to the Fairbanks rail station and departure at 8:30 AM for a very scenic full-day rail tour to Anchorage. All seats within the comfortable train compartments are pre-reserved and the staff takes care of your entire luggage. Enjoy the ride ! You'll get fantastic and breathtaking views of the snow covered Alaska Mountain Range with its towering 20.320 feet high Mt. Denali. Short stopovers are at Denali National Park and Talkeetna before arriving in Anchorage in the evening at 8:00 PM. Transfer to your downtown hotel.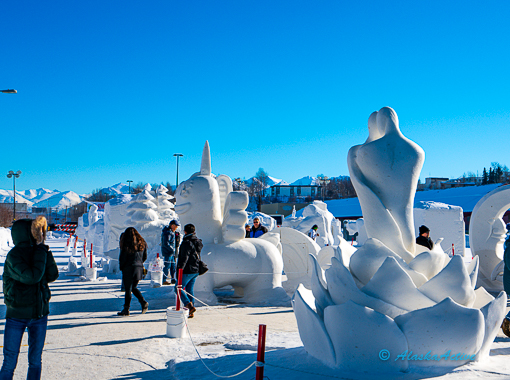 Anchorage
Remaining day in Anchorage on your own. Explore Alaska's largest city by yourself and visit the many points of interests. Take a walk on the Coastal Trail along Cook Inlet to Earthquake Park with a magnificent view of the snow capped Alaska Mountain Range in the distance. Don't miss a delicious lunch at one of Anchorage's top seafood restaurants. During February and March Anchorage hosts the annual Fur Rendezvous, Ice Carving Festivals, the Iditarod Sled Dog Race and other super natural winter events. The transfer to the airport is included.