Booking Request Inquire A Trip
Itinerary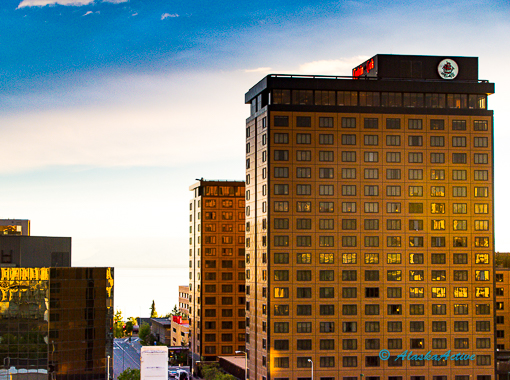 Anchorage
( Overnight: Anchorage )
Arrive in Anchorage during the day. Transfer to your hotel in downtown Anchorage. Nestled along the Chugach Mountains, the coastal city of Anchorage is not the frozen tundra of Alaska you might imagine. You will find it's brimming with activities for the outdoorsy and adventurous. Being the largest city in Alaska, it is rich in indigenous culture; spend your day enjoying the Alaska Native Heritage Center, visiting the Anchorage Museum, or browsing through the Saturday Market. Visit the Lake Hood Floatplane base, go for a walk along the Coastal Train and try out one of Anchorage popular seafood restaurants. With so much of variety of things, for a first time visitor to Alaska or a seasoned traveller, Anchorage has more to offer and is the perfect starting point for your journey into Alaska.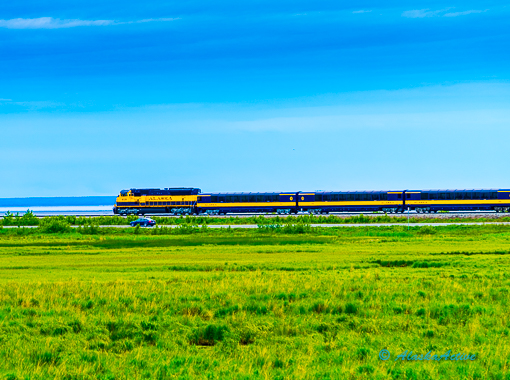 Anchorage – Seward
( Overnight: Seward )
Board the Alaska Railroad early morning for your departure to Seward. The train ride offers incomparable vista of fjords, glaciers and mountains as you follow the Cook Inlet/Turnagain Arm. Arrive in Seward at 11 am. You will be greeted by the tour guide for your Seward area Sightseeing Tour. Heading out to Exit Glacier, take a short walk to the face of the glacial ice. Watch for mountain goats, moose or bear on the mountainside. During the salmon runs, see salmon swimming upstream to spawn. A hearty lunch will be served at nearby Resurrection Roadhouse before you travel to the Seavey homestead and experience "IditaRide" 1.5 hour Wilderness Dog Sled Ride and Tour. In the evening enjoy a seafood dinner at the boat harbor. Included: Seward Area Sightseeing Tour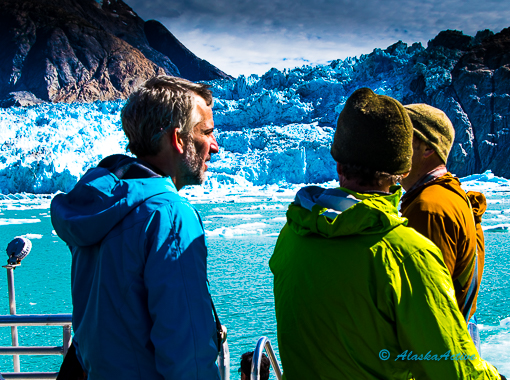 Seward - Anchorage
( Overnight: Anchorage )
This morning board the stable catamaran for a spectacular cruise deep into Kenai Fjords National Park with actively "calving" glaciers and magnificent scenery. Covering 110-miles, the trip is narrated by a National Park Ranger, who is highly adept at spotting wildlife and pointing out the many sights. Kenai Fjords showcase the best of Alaska's marine world in a compact package. Sea otters float belly-up eating mussels while Harbor seals haul out on icebergs. Look out for Steller sea lions on Chiswell Island as well as Humpback and killer whales. After reaching the tidewater glacier, guests witness "glacier calving" a process by which glaciers shed giant slabs of ancient ice. Board the Alaska Railroad this evening for a scenic train ride north to Anchorage. Included: Kenai Fjords Glacier & Wildlife Cruise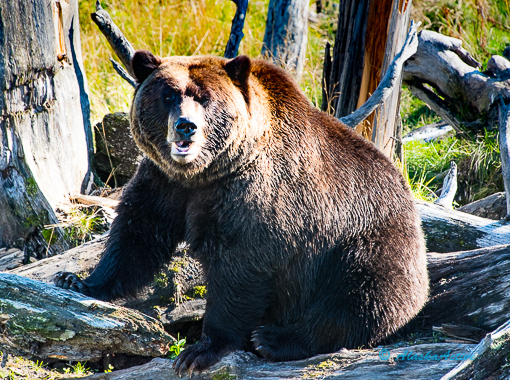 Anchorage - Denali National Park
(Overnight: Denali Village )
Morning transfer to the railroad station where you'll board the train to Denali National Park. Choose between the standard rail car or the glass-dome compartments with large panorama windows ensuring unobstructed views of snowcapped mountain ranges, pristine scenery and abundant wildlife. Enjoy the comfortable ride as the train takes you via the Matanuska Valley towards the Alaska Range and Mt. Denali. Onboard services feature a restaurant, gift shop and snack bar. Arrive at Denali Village late afternoon. Transfer to your hotel and check into your room. Once you settled take a stroll through Denali Village, join a flightseeing tour, wildwater rafting trip or visit Jeff King's Husky Homestead Kennel for a personal tour with four-time Iditarod champion Jeff King and his sled dogs.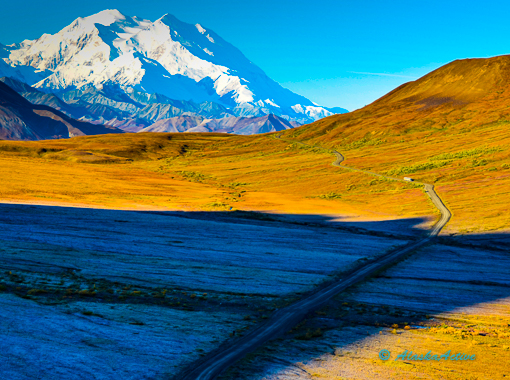 Denali National Park
( Overnight: Denali Village )
Denali National Park offers excellent wildlife viewing and spectacular sceneries. Pick up your tickets, board the bus and watch out for grizzly bears, moose, caribou, wolf and fox moving along the ridges and river beds. Your driver informs about the history of Denali National Park, its diverse wildlife and flora. Once an animal has been spotted the bus will stop that everyone can watch and take pictures. The bus turns around at Eielson Visitor Center - 66 miles one way/8 hours round trip. You can get off the bus anytime to go for a hike. Return to the Denali Park entrance anytime during the day. Optional: We can extend the transit bus tour to Wonder Lake or exchange to the Tundra Wilderness Tour, Kantishna Wilderness Trails or Backcountry Lodge Tour. Included: Denali Transit Bus to Eielson Center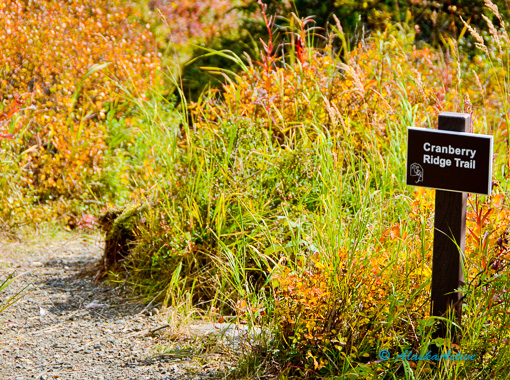 Denali National Park – Anchorage
Board the Alaska Railroad and relax in your comfortable reclining seats, have a delicious lunch onboard or listen to the commentaries from an onboard interpreter. Just south of Denali National Park you will be passing the small community of Cantwell and then enter Broad Pass, offering majestic views of the Alaska Range in all directions. Your rail tour continues via Wasilla - home of the Alaska Iditarod Sled Dog Race - and crosses the Knik River with the Chugach Mountains as a backdrop before arriving in Anchorage. The tour ends with the arrival at the Anchorage Train Station. Please contact us for an additional overnight in Anchorage or extending the tour.