Booking Request Inquire A Trip
Itinerary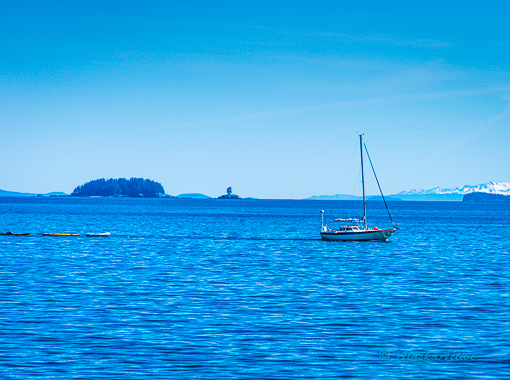 Whittier – Denali National Park | Motorcoach Tour
( Overnight: Denali Village )
Arrive in Whittier by cruise ship or the Alaska Ferry. Board the motorcoach in Whittier and enjoy the scenic transfer to Anchorage. Your professional guide will amaze you with fascinating and amusing narration as you travel along Turnagain Arm. Photo stops at Beluga Point and Portage Glacier offer multiple opportunities to view the Alaskan wilderness in all its pristine glory. The motorcoach travels past Bird Creek, a popular fishing spot and then the rocky outcrop of Beluga Point. Stopover in Anchorage for lunch (not included) before continuing your journey via Talkeetna to Denali National Park. Arrive at Denali Village at 8:30 PM.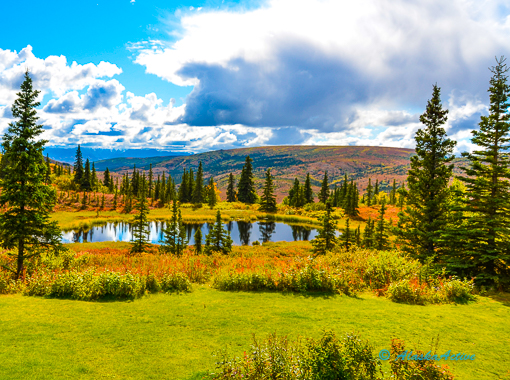 Denali National Park
( Overnight: Denali Village )
Denali National Park offers excellent wildlife viewing and spectacular sceneries. Pick up your tickets, board the bus and watch out for grizzly bears, moose, caribou, wolf and fox moving along the ridges and river beds. Your driver informs about the history of Denali National Park, its diverse wildlife and flora. Once an animal has been spotted the bus will stop that everyone can watch and take pictures. The bus turns around at Eielson Visitor Center - 66 miles one way/8 hours round trip. You can get off the bus anytime to go for a hike. Return to the Denali Park entrance anytime during the day. Optional: We can extend the transit bus tour to Wonder Lake or exchange to the Tundra Wilderness Tour, Kantishna Wilderness Trails or Backcountry Lodge Tour. Included: Denali Transit Bus to Eielson Center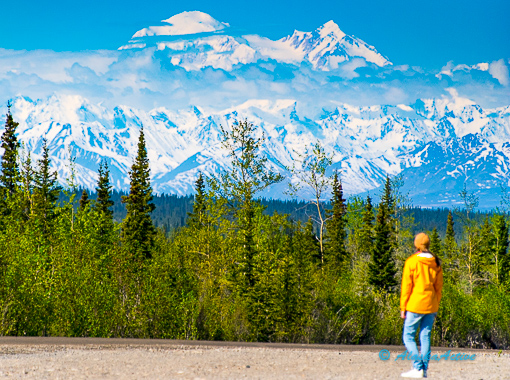 Denali National Park – Talkeetna | Rail Tour
( Overnight: Talkeetna )
Enjoy the train ride to Talkeetna. Have your camera ready as the train crosses Hurricane Gulch Bridge, 300 feet above the creek. The tracks veer away from the road system and into the backcountry Hurricane area; this region offers views of the snaking Indian River and the occasional remote cabin. Arrive in Talkeetna and transfer to your downtown hotel or to a beautiful mountain lodge with breathtaking views of Mt. Denali. As turn-of-the-20th-century gold-mining center, Talkeetna has retained much of its early Alaska flavor. Log cabins, a roadhouse and clapboard storefronts line the dirt streets. You have time to join a jet boat safari on the Susitna, Talkeetna and Chulitna Rivers.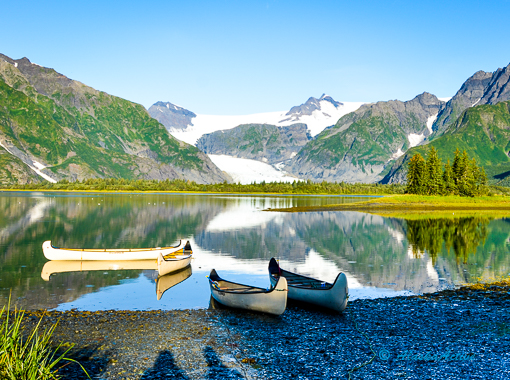 Talkeetna - Seward | Motorcoach Tour
( Overnight: Seward )
Board a comfortable motorcoach in Talkeetna at 11 AM, stopover briefly in Anchorage and arrive in Seward - gateway to the Kenai Fjords National Park around 5:45 PM. Enjoy the views of snowcapped mountain ranges, pristine wilderness, beautiful scenery and abundant wildlife as you travel on the George Parks Highway from Talkeetna via Wasilla to Anchorage and further on the Seward Highway along Turnagain Arm. Upon arrival transfer to your superior or first-class hotel. Remaining day at leisure. Stroll through Seward's harbor which bustles with cruise ships, fishing charters and sailing opportunities. Stopover at the Alaska Sea-Life Center - the largest Cold Water Marine Research Institutes in the world and sample fresh Alaska seafood at the many harbor front restaurants.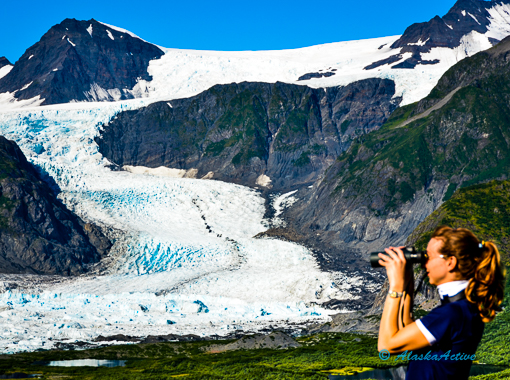 Seward - Anchorage | Rail Tour
( Overnight: Anchorage )
This morning board the stable catamaran for a spectacular cruise deep into Kenai Fjords National Park with actively "calving" glaciers and magnificent scenery. Covering 110-miles, the trip is narrated by a National Park Ranger, who is highly adept at spotting wildlife and pointing out the many sights. Kenai Fjords showcase the best of Alaska's marine world in a compact package. Sea otters float belly-up eating mussels while Harbor seals haul out on icebergs of Aialik Glacier. Look out for Steller sea lions on Chiswell Island as well as Humpback and killer whales. After reaching the tidewater glacier, guests witness "glacier calving" a process by which glaciers shed giant slabs of ancient ice. Board the Alaska Railroad this evening for a scenic train ride north to Anchorage. Included: Kenai Fjords Glacier Cruise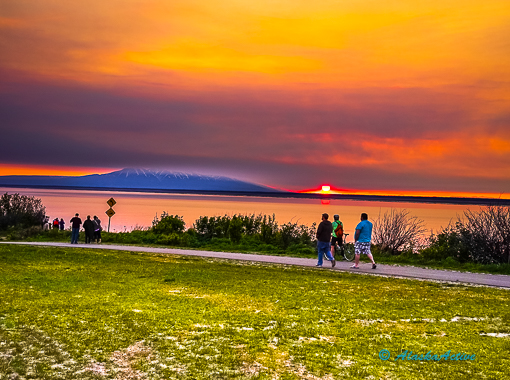 Anchorage
Spend some time at the Alaska Native Heritage Center: the Gathering Place is center stage for Alaska Native dancing, compelling Native Games demonstrations and intriguing storytelling. The Hall of Cultures features exhibits and demonstrating Alaska Native artists. Visitors discover more about each of the five major culture groups through engaging exhibits. The Theatre hosts a variety of movies all day, including the Heritage Center produced film, "Stories Given, Stories Shared". Guests stroll through six authentic life-sized Native dwellings around beautiful Lake Tiulana and are introduced to the traditional life ways of the native people. Check out of your hotel and transfer to the airport.