Booking Request Inquire A Trip
Description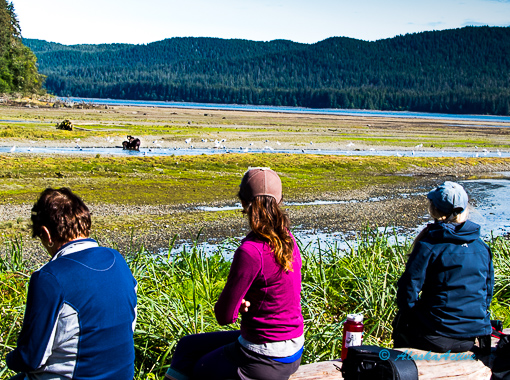 Anchorage
( Overnight: Anchorage )
Welcome to Alaska ! Arrive at Anchorage Airport. Your guide will welcome and meet the group at the airport. After checking in your downtown hotel, we will visit some highlights of Anchorage including Lake Hood the world's largest seaplane base – where you can watch floatplane land and take off, Ship Creek – where local Alaskans fish for salmon, and the colorful downtown court. Afterwards we stroll along the Coastal Trail towards Earthquake Park with never ending views across Cook Inlet towards Mt. Denali and the Alaska Range. The remaining afternoon is at leisure. In the evening we meet for a welcome dinner including Alaska's fresh salmon & halibut.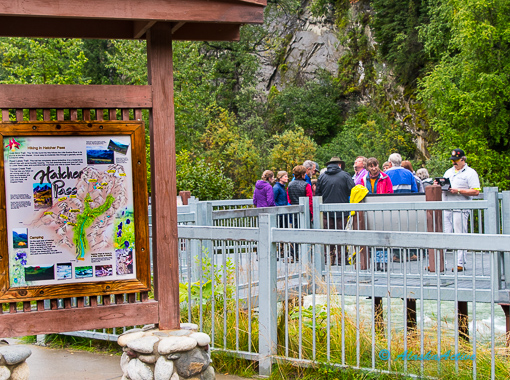 Anchorage – Denali National Park
( Overnight: Denali National Park )
Breakfast at the hotel. In the comfort of the motorcoach we travel north on the Parks Highway towards the Matanuska Valley and stopover at the Iditarod Headquarter. We take a break at Byers Lake where you can rent a canoe or kayak. Along the way, we may spot a variety of wildlife. With sweeping views of snowcapped mountain peaks we arrive at Denali Village and check into our hotel. You'll enjoy a night of fun, festivity and food! Get a taste of old-time Alaska at Alaska Cabin Nite Dinner Theater– the popular dinner theatre performed in an authentic, log cabin in the Miners Plaza at Denali Park Village. Dinner is included. Included: Cabin Nite Dinner Theatre

Denali National Park
( Overnight: Denali National Park )
Today we depart early for a full day national park and wildlife observation tour within the shadows of 20.320 foot Mt. Denali. We travel as far as to Eielson Visitor Center where we enjoy an immense view of " the Mountain". Watch out for grizzly bears, moose, caribou, wolf and fox moving along the ridges and riverbeds or observe one of the 150 different bird species which inherit the park area. From the park road we can go on short hiking trips and have time to photograph the scenery. We return to the Denali Park entrance anytime during the day. Included: Denali Transit Shuttle to Eielson Center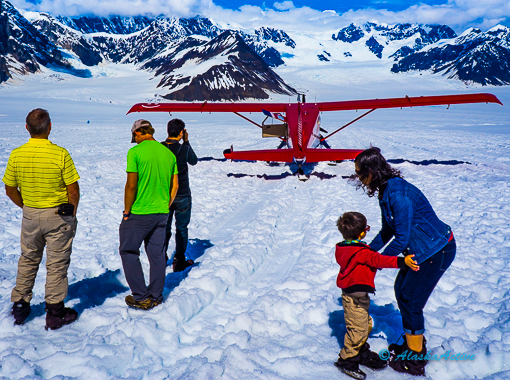 Denali National Park – Talkeetna | by Alaska Railroad
( Overnight: Talkeetna )
Breakfast at the hotel. Enjoy the train ride to Talkeetna. Have your camera ready as the train crosses Hurricane Gulch Bridge, 300 feet above the creek. We arrive in Talkeetna - the base for most climbing expeditions and spectacular flightseeing tours within the Alaska Mountain Range. This afternoon we join a 1 hr flightseeing tour to Mt. Denali. This magnificent flight takes us within six miles of Mt. Denali's summit. As the flight departs, we begin to see how the last ice age has shaped the land. Moments later, we enter a world of rugged high mountain peaks and wide glacier filled valleys. See the Sheldon Amphitheater and the Great Gorge. We land on a glacier and experience the excitement of standing among the great peaks; the immense scale will astound you. Included: Mt. Denali Flightseeing Tour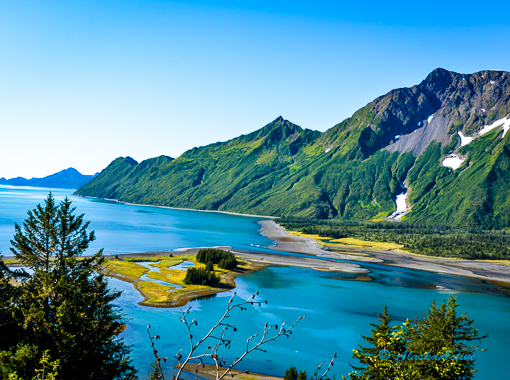 Talkeetna – Seward
( Overnight: Seward )
Our journey continues past Anchorage where we will join the Seward Highway - offering incomparable vistas of fjords, glaciers and mountains as you follow the Cook Inlet and Turnagain Arm. We arrive in Seward, a small fishing town at the gateway to Kenai Fjords National Park in the late afternoon. Kenai Fjords is named for the numerous fjords carved by glaciers moving down the mountains from the ice field. The field is the source of at least 38 glaciers, the largest of which is Bear Glacier. This afternoon we have time to visit Exit Glacier. Short trails lead to the edge of the glacier where you can take a good photo in front of glacier ice. Enjoy a delicious seafood dinner overlooking Seward's boat harbor. Enjoy a delicious seafood dinner overlooking Seward's boat harbor.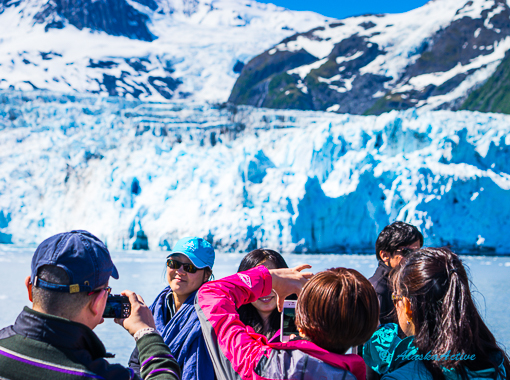 Seward
( Overnight: Seward )
This morning we board the stable catamaran for a spectacular cruise deep into Kenai Fjords National Park with actively "calving" glaciers and magnificent scenery. Covering 110-miles, the trip is narrated by a National Park Ranger, who is highly adept at spotting wildlife and pointing out the many sights. Kenai Fjords showcase the best of Alaska's marine world in a compact package. Kittiwakes, puffins and other seabirds nest along cliff faces just above the swells. Sea otters float belly-up eating mussels while Harbor seals haul out on icebergs of Aialik Glacier. Look out for Steller sea lions on Chiswell Island as well as Humpback and killer whales. After reaching the tidewater glacier, guests witness "glacier calving" a process by which glaciers shed giant slabs of ancient ice. Included: Kenai Fjords Glacier Cruise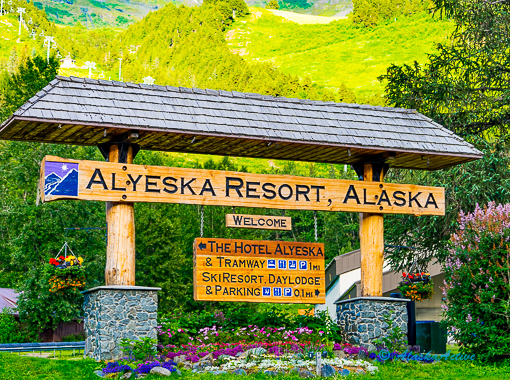 Seward – Anchorage
We will spend the morning in Seward at leisure. On our drive towards Anchorage, we stopover at the Alaska Wildlife Conservation Center. The center is taking in injured and orphaned animals and providing them with a permanent home. Its is beautifully located on the shores of Turnagain Arm, surrounded by mountains and hanging glaciers. We return to Anchorage in the afternoon where you can catch your flight home or stay another night.