Booking Request Inquire A Trip
Itinerary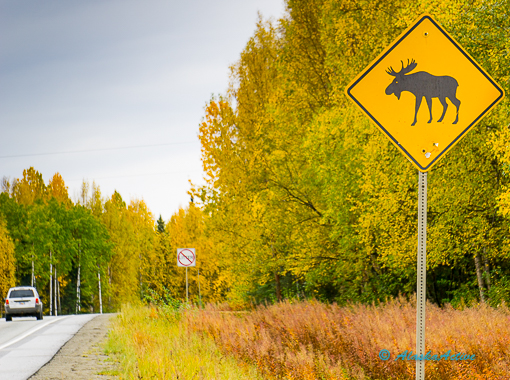 Anchorage – Denali National Park
( Driving Distance: 240 miles | Overnight: Denali Village)
Welcome to Alaska ! Pick up your rental car at the airport or in downtown Anchorage. The grandness of the nature starts right from Anchorage itself and driving every mile on the Parks Highway gets even better. It is a treat to watch the mountain peaks crowned with snow caps in the distance. On the way you travel across the fertile Matanuska Valley. Because of the immense amount of summer sunlight, vegetables grow to incredible sizes. Feel free to stop at the designated photo stops to enjoy more panoramic views. It is possible to stopover at Talkeetna for a flightseeing tour to Mt. Denali. Arrive at Denali Village. This evening visit Jeff King's Sled Dog Kennel - Join an intimate group for a personal tour with four-time Iditarod champion Jeff King at his Husky Homestead Kennel.

Denali National Park
( Overnight: Denali Village )
Denali National Park offers excellent wildlife viewing and spectacular sceneries. Pick up your tickets, board the bus and watch out for grizzly bears, moose, caribou, wolf and fox moving along the ridges and river beds. Your driver informs about the history of Denali National Park, its diverse wildlife and flora. Once an animal has been spotted the bus will stop that everyone can watch and take pictures. The bus turns around at Eielson Visitor Center - 66 miles one way/8 hours round trip. You can get off the bus anytime to go for a hike. Return to the Denali Park entrance anytime during the day. Optional: We can extend the transit bus tour to Wonder Lake or exchange to the Tundra Wilderness Tour, Kantishna Wilderness Trails or Backcountry Lodge Tour. Included: Denali Transit Bus to Eielson Center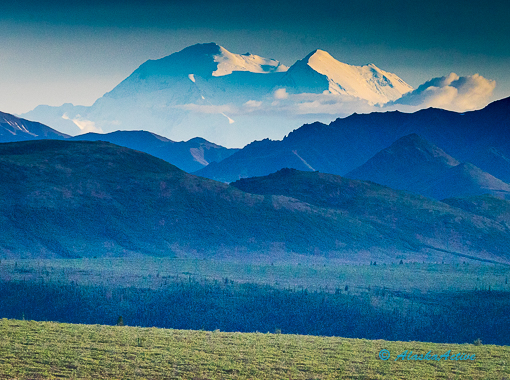 Denali National Park –Talkeetna
( Driving Distance:150 miles | Overnight: Talkeetna)
Spend the morning at Denali Village and join a whitewater rafting tour, watch a sled dog demonstration presented by the Denali park rangers or go on a short hiking trip around the Denali Visitor Center. Leave for Talkeetna - the base for most climbing expeditions and spectacular glacier flightseeing activities within the Alaska Mountain Range. Optional Tour: Take a flightseeing trip within 6-Miles of Denali's 20.320 ft summit and get a picture perfect view of the Kahiltna and Ruth Glacier with its Great Gorge - over 9.000 ft deep - as well as onto magnificent ice-falls. You will also see the Sheldon Amphitheatre - the largest of its kind in the world. Another highlight will be an adventurous glacier landing at the 5600 foot level of the Ruth Glacier, located in the Sheldon Amphitheater.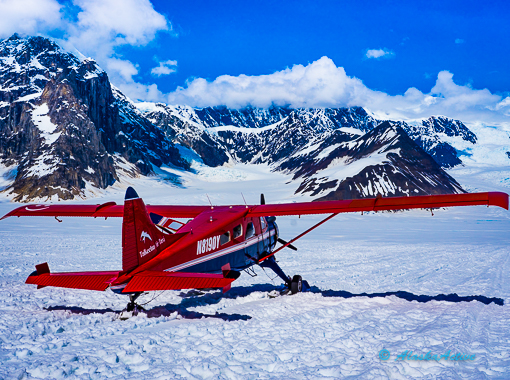 Talkeetna – Seward
( Driving Distance: 240 miles | Overnight: Seward )
Your road trip continues past Anchorage where you will join the Seward Highway - offering incomparable vistas of fjords, glaciers and mountains as you follow the Cook Inlet and Turnagain Arm. Arrive in Seward, a small fishing town at the gateway to Kenai Fjords National Park. Kenai Fjords is named for the numerous fjords carved by glaciers moving down the mountains from the ice field. The field is the source of at least 38 glaciers, the largest of which is Bear Glacier. This afternoon you have time to visit Exit Glacier. Short trails lead to the edge of the glacier where you take a good photo in front of glacier ice. You may spend some time at the Alaska SeaLife Center – the world's first cold water marine search institute. Enjoy a delicious seafood dinner overlooking Seward's boat harbor.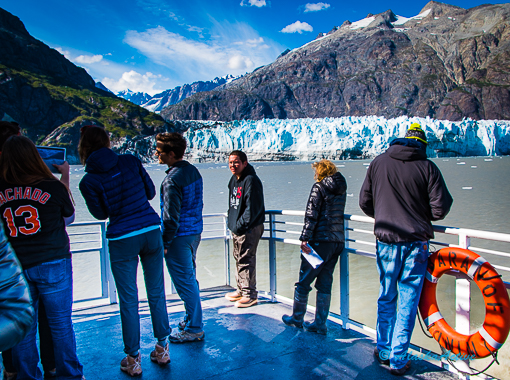 Seward
( Overnight: Seward )
This morning board the stable catamaran for a spectacular cruise deep into Kenai Fjords National Park with actively "calving" glaciers and magnificent scenery. Covering 110-miles, the trip is narrated by a National Park Ranger, who is highly adept at spotting wildlife and pointing out the many sights. Kenai Fjords showcase the best of Alaska's marine world in a compact package. Sea otters float belly-up eating mussels while Harbor seals haul out on icebergs off Aialik and Northwestern Glacier. Look out for Steller sea lions on Chiswell Island as well as Humpback and killer whales. After reaching the tidewater glacier, guests witness "glacier calving" a process by which glaciers shed giant slabs of ancient ice. Included: Kenai Fjords Glacier & Wildlife Cruise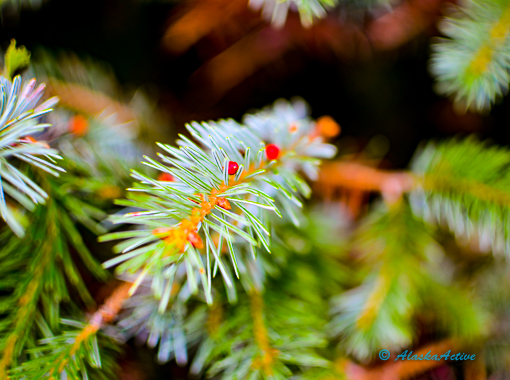 Seward – Homer
( Driving Distance: 170 miles | Overnight: Homer )
Visit the renowned Alaska SeaLife Center or spend some time at Exit Glacier. Continue your self drive journey and follow the Sterling Highway - a designated scenic highway covering miles of spectacular landscape with snowcapped mountains and many active volcanoes known as the "Ring of Fire" with Mt. Iliamna, Mt. Redoubt and Mt. Augustine, excellent salmon fishing along the Kenai & Russian River and a magnificent coastline. Homer is blessed with a view to the south that is stunning in its beauty and grandeur. The rugged Kenai Mountains are spreading across the sparkling waters of Kachemak Bay. Homer is known as the "Halibut Capital of the World". King Salmon are caught here from May to June, while Silver Salmon run during August. Halibut - large as a barn size door are available from May - Sept.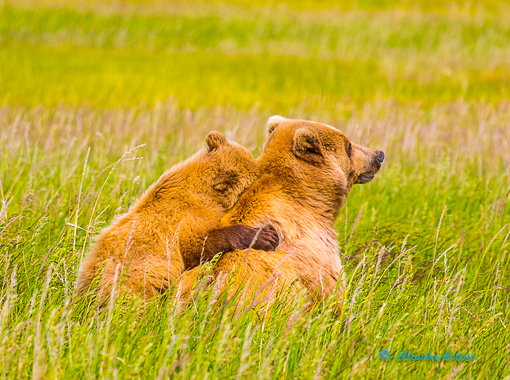 Homer
( Overnight: Homer )
Homer offers incredible panoramic views of mountain ranges, glaciers and famous Homer Spit - a long strip of land that stretches into pristine Kachemak Bay. Use the day to explore the area - kayak to a remote cove, go hiking or fishing. Homer is just a short flight away from Katmai National Park and Lake Clark, one of the most densely populated brown bear areas in the world. A picture-perfect flightseeing trip takes you over Cook Inlet to Katmai Coast. Watch bears digging for clams, wandering the sedge grass, or nursing their young. Another option is the day trip to iconic Brooks Falls in the middle of Katmai, famous for bears swatting at Salmon making their way upstream. In the evening join a cruise to Halibut Cove, have dinner at the "Saltry". Included: Bear Viewing Tour to Katmai or Lake Clark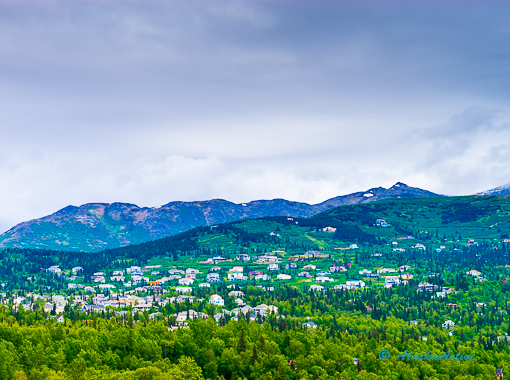 Homer – Anchorage
( Driving Distance: 230 miles )
Leave Homer for a scenic drive to Ninilchik - the oldest settlement on the Kenai Peninsula. The Russian-American Company established Ninilchik in the 1820s for its elderly employees, who could not endure the long journey back to Russia. Drive north through the Chugach National Forest and visit Begich Boggs Visitor Center, home to Portage Glacier - one of Alaska's most visited attractions. Portage Glacier is in retreat, and not visible from the center's observation deck, but the center is still an interesting stop thanks to exhibits that let visitors walk through a simulated ice cave, view live ice worms or touch an iceberg. Stopover at the Alaska Wildlife Conservation Center, a home for orphaned and injured animals. Return to Anchorage during the day and drop off your rental car.