Booking Request Inquire A Trip
Description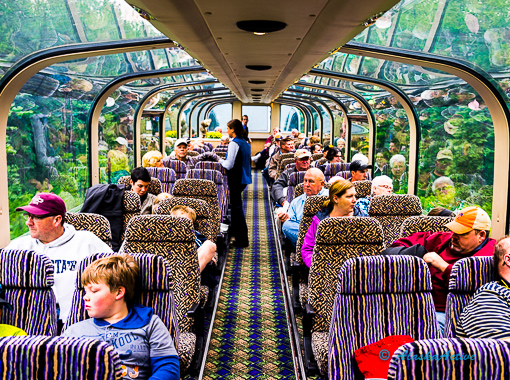 Anchorage – Denali National Park | by Railroad
( Overnight: Denali Village )
Welcome to Anchorage ! Morning transfer to the railroad station where you'll board the train to Denali National Park. Choose between the standard rail car or the glass-dome compartments with large panorama windows ensuring unobstructed views of snowcapped mountain ranges, pristine scenery and abundant wildlife. Enjoy the comfortable ride as the train takes you via the Matanuska Valley towards the Alaska Range and Mt. Denali. Onboard services feature a restaurant, gift shop and snack bar. Arrive at Denali Village late afternoon. Transfer to your hotel and check into your room. Once you settled take a stroll through Denali Village, join a flightseeing tour, wildwater rafting trip or visit Jeff King's Husky Homestead Kennel for a personal tour with four-time Iditarod champion Jeff King.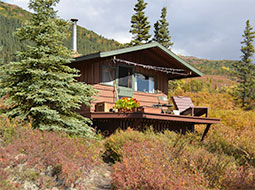 Denali Village – Camp Denali
( Overnight: Camp Denali )
Morning at leisure. Transfer to the Denali Train Depot at 12:30 PM where you'll board the bus for the scenic motorcoach journey through Denali National Park to Camp Denali. During your travel to and from the Camp Denali you will have excellent opportunities to see wildlife in their natural habitat. The experienced Driver/Guides are expert wildlife spotters and will stop the bus whenever an animal or view of Mt. Denali comes into range. Binoculars and cameras will be put to great use as you enjoy the amazing landscapes and animals of Denali. Arrive at the lodge, located near Wonder Lake at 8 PM. Take advantage of the long daylight hours to stroll around the area or participate in the evening programs about Alaska and its wildlife.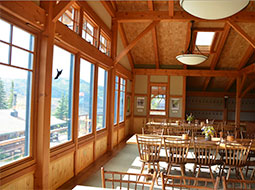 Camp Denali
( Overnight: Camp Denali )
Breakfast at Camp Denali is at 7:30 am. We keep your interests and abilities in mind each day, as we design naturalist-guided trips. As the park's sole historic operator of educational guided hiking and field trips, we alone are privileged to travel back beyond the Wonder Lake area of the park road. Not only are your opportunities for wildlife sightings enhanced. During your stay countless alpine valleys and lofty ridges are within your reach. We can also help you plan independent adventures. You can borrow our trail and topographic maps, self-guided interpretive booklets, canoes, fishing gear and bikes. Join Evening Programs at each lodge, presented by staff naturalists and visiting specialists, designed to further acquaint you with the Far North.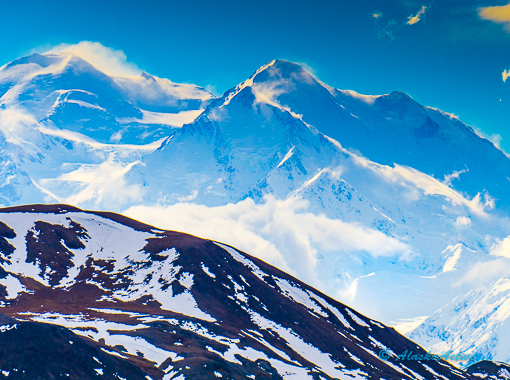 Camp Denali
( Overnight: Camp Denali )
Enjoy another full day around Camp Denali, in the heart of Denali National Park. At Camp Denali we specialize in learning vacations for active travelers who seek more than a brief introduction to Denali National Park. If you want to hike Denali's backcountry, to observe its wildlife, and to understand more about the sub-arctic, we aim to exceed your expectations. Our guides are naturalists and educators, each with a depth of general natural history knowledge and a particular interest of their own. They are experienced backcountry travelers and skilled leaders. You don't have to be capable of scaling Denali to enjoy our hikes at Camp Denali or North Face Lodge. All you need are good hiking boots, an enthusiasm for walking, rain or shine, and a spirit of adventure.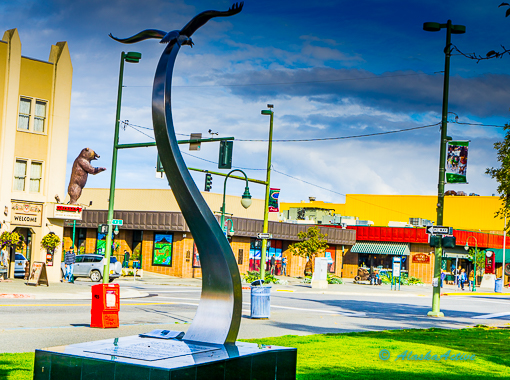 Camp Denali – Denali Village – Anchorage | by Railroad
Board the bus at 6:45 AM for a scenic ride from Camp Denali to the Denali Park Depot. The height of the bus and its large sliding windows provide the perfect viewing platform as you meander through Denali Park. Enjoy the views of braided rivers, scenic valleys, majestic mountains, lush forests, and plains of tundra. You'll also have plenty of opportunities to spot wildlife like bears, moose, and wolves along Denali Park Road. Arrive at Denai Park Depot at 11:30 AM, in time to catch the Alaska Railroad train to Anchorage. Just south of Denali National Park you will be passing the small town of Cantwell and then enter Broad Pass, offering majestic views of the Alaska Range in all directions. The tour ends with the arrival at the Anchorage Train Station at 8 PM.