Booking Request Inquire A Trip
Itinerary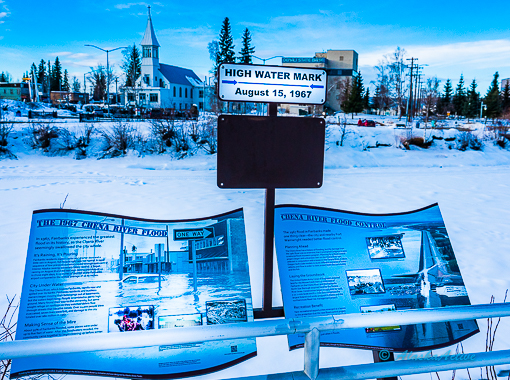 Fairbanks
( Overnight: Fairbanks )
Arrive in Fairbanks. Complimentary transfer to your first class hotel near the banks of the beautiful Chena River in downtown Fairbanks. Known as the Golden Heart City of Alaska, Fairbanks is tucked into miles of unexplored wilderness only 120 miles from the Arctic Circle. Fairbanks offers many winter activities; from the Open North Sled Dog Race Championship to the World Ice Art Championship - Ice Alaska. Relax during your first evening in Fairbanks and get ready for a few days of winter fun and adventure within the Last Frontier. You may watch the Aurora Borealis at night dancing on the northern sky and/or enjoy a dinner at the popular Pump House fine dining restaurant.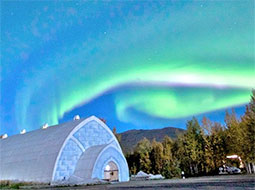 Fairbanks – Chena Hot Springs Resort
( Overnight: Chena Hot Springs Resort )
Morning on your own: explore the city and check out the winter activities around the All American Championship Sled Dog Race, Ice Carving Sculpture Championship or visit the famous Alaska University Museum with the States largest collection of gold, gold mining history and Alaskan heritage. Afternoon transfer to Chena Hot Springs Resort - a prime Northern Lights viewing area in the hills about 60 road miles northeast of Fairbanks. Tonight join the spectacular snow coach tour to see the aurora up close (included). From the resort you travel 30 minutes to the top of a ridge (2600 ft) where no city lights interfere the aurora. After arriving on top you can step inside the heated Mongolian Yurt to warm up and enjoy a hot beverage. Enjoy spectacular 360-degree Aurora displays. Return around 2:00 AM.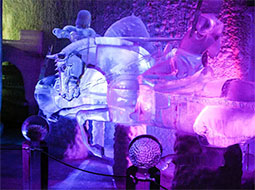 Chena Hot Springs Resort
( Overnight: Chena Hot Springs Resort )
Relax in the large heated mineral indoor pool, the outdoor rock lake and in numerous hot tubs – which are providing a great opportunity to soak or swim until the Northern Lights are appearing in the evening again. You have plenty of time to go dog sledding, visit a sled dog kennel tour, try snowmobiling or join a tour of the Ice Museum. Dinner (optional) at the rustic log lodge restaurant and then take a short walk to a heated cabin for another night of outstanding Northern Lights viewing opportunities. The resort is also known for its healthy outdoor opportunities in the pristine wilderness of Alaska´s great Interior - first discovered by gold prospectors at the turn of the century. In 1912, the geothermal area was the premier place to soak - for residents of the booming town Fairbanks.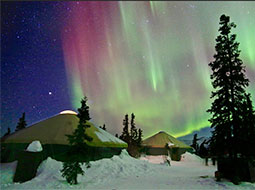 Chena Hot Springs Resort - Fairbanks
After breakfast spend some time to enjoy Chena Hot Springs Resort facilities. Individual transfer to Fairbanks airport or downtown. Flight reservations to your home destination should be arranged preferably after 10:00 am. Please Note: all flights to/from or within Alaska are not included. Rest of the day on your own and tour extensions are readily available.