Booking Request Inquire A Trip
Description

Anchorage – Denali National Park | by Railroad
( Overnight: Denali Village )
Welcome to Anchorage ! Morning transfer to the railroad station where you'll board the train to Denali National Park. Choose between the standard rail car or the glass-dome compartments with large panorama windows ensuring unobstructed views of snowcapped mountain ranges, pristine scenery and abundant wildlife. Enjoy the comfortable ride as the train takes you via the Matanuska Valley towards the Alaska Range and Mt. Denali. Onboard services feature a restaurant, gift shop and snack bar. Arrive at Denali Village late afternoon. Transfer to your hotel and check into your room. Once you settled take a stroll through Denali Village, join a flightseeing tour, wildwater rafting trip or visit Jeff King's Husky Homestead Kennel for a personal tour with four-time Iditarod champion Jeff King.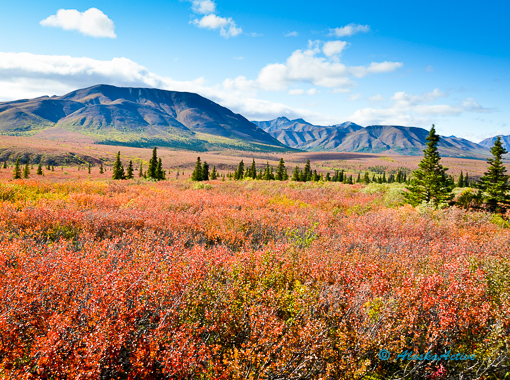 Denali Village – Denali Backcountry Lodge
( Overnight: Denali Backcountry Lodge )
Morning at leisure. Transfer to the Denali Train Depot at 1:30 PM where you'll board the bus for the scenic motorcoach journey through Denali National Park to Denali Backcountry Lodge. During your travel to and from Denali Backcountry Lodge you will have excellent opportunities to see wildlife in their natural habitat. The experienced Driver/Guides are expert wildlife spotters and will stop the bus whenever an animal or view of Mt. Denali comes into range. Binoculars and cameras will be put to great use as you enjoy the amazing landscapes and animals of Denali. Arrive at the lodge, located near Wonder Lake at 8 PM. Take advantage of the long daylight hours to stroll around the area or participate in the evening programs about Alaska and its wildlife.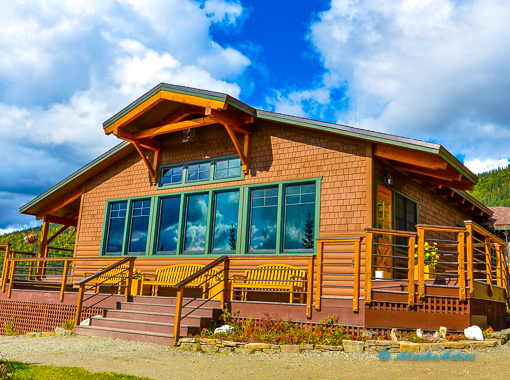 Denali Backcountry Lodge
( Overnight: Denali Backcountry Lodge )
Each day we offer naturalist-led programs, guided hikes and walks, gold panning or other afternoon activities, naturalist presentations and mountain bikes. We encourage our guests to explore the natural communities central to Denali - to understand how this unique and fragile environment flourishes in spite of the harsh sub-Arctic climate. During lodge activities our staff will introduce you to the subtly spectacular natural and cultural histories of the adjacent boreal forest and tundra. Two outdoor gazebos near Moose Creek are great places to relax, and a suspended footbridge spanning the creek offers access to many hiking trails. When Denali itself is "out," guests can hike or shuttle to spectacular viewing areas, where even the novice can end up with truly stunning photographs.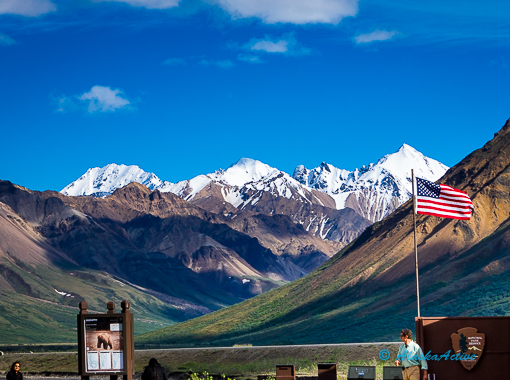 Denali Backcountry Lodge - Denali Village – Anchorage | by Railroad
( Overnight: North Face Lodge )
Board the bus at 6:45 AM for a scenic ride from Denali Backcountry Lodge to the Denali Park Depot. The height of the bus and its large sliding windows provide the perfect viewing platform as you meander through Denali Park. Enjoy the views of braided rivers, scenic valleys, majestic mountains, lush forests, and plains of tundra. You'll also have plenty of opportunities to spot wildlife like bears, moose, and wolves along Denali Park Road. Arrive at Denai Park Depot at 11:30 AM, in time to catch the Alaska Railroad train to Anchorage. Just south of Denali National Park you will enter Broad Pass, offering majestic views of the Alaska Range in all directions. The tour ends with the arrival at the Anchorage Train Station at 8 PM. Please contact us for a tour extension.