Booking Request Inquire A Trip
Description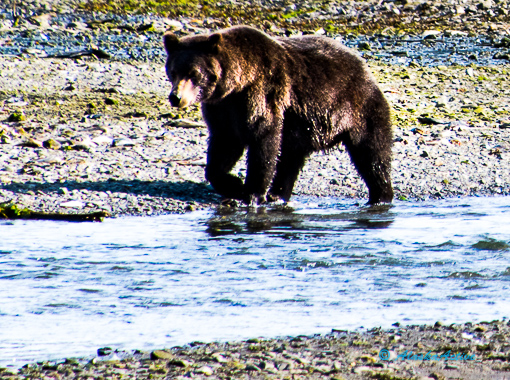 Each tour begins at the Juneau airport for outfitting and orientation. You will be met by your trip leader, an experienced wilderness guide and naturalist. We travel by floatplane for the scenic 30-minute flight to Admiralty or Chichagof Island. You'll get to see Alaska from a new perspective as we leave Juneau behind and fly into the wilderness.
We will walk several hundred yards along the shore to the best viewing areas to see bears foraging or chasing salmon. The bears we see are coastal brown bears (Ursus arctos). They are the same species as the grizzly bear, though in coastal areas these bears grow much larger due to the abundance of wild salmon and other food.
If conditions at Pack Creek are right, your guide may suggest a two-mile hike through the forest to the upper creek. When we're viewing bears, we often sit on a log or the ground to keep a low profile. Lunch is always eaten onshore near the plane drop-off beach and all food must be stored by the guide. Bathroom breaks are outside and your guide carries all needed supplies.
At the end of the tour, your pilot and plane will return for the flight back to Juneau.
Starting in the spring, brown bears come to the meadows to feed and also to pursue mates. This makes it one of the best places to see bears during May and early June. While some Pack Creek bears head into the nearby mountains in mid-June, following fresh green vegetation, some stick around. By the end of June, bears are congregating at the creek, waiting for the first pacific salmon to arrive. From July through early-September, bears can be seen feeding on salmon. This is the place to see brown bears in Southeast Alaska.