Booking Request Inquire A Trip
Description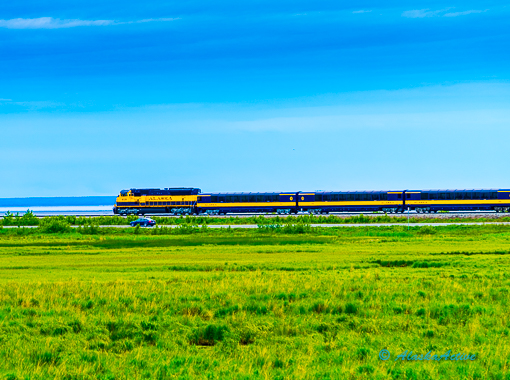 Anchorage – Seward | by Alaska Railroad
( Overnight: Seward )
Board the Alaska Railroad early morning for your departure to Seward. The train ride offers incomparable vista of fjords, glaciers and mountains as you follow the Cook Inlet/Turnagain Arm. Arrive in Seward at 11 am. You will be greeted by the tour guide for your Seward area Sightseeing Tour. Heading out to Exit Glacier, take a short walk to the face of the glacial ice. Watch for mountain goats, moose or bear on the mountainside. During the salmon runs, see salmon swimming upstream to spawn. A hearty lunch will be served at nearby Resurrection Roadhouse before you travel to the Seavey homestead and experience "IditaRide" 1.5 hour Wilderness Dog Sled Ride and Tour. In the evening enjoy a seafood dinner at the boat harbor. Included: Seward City Tour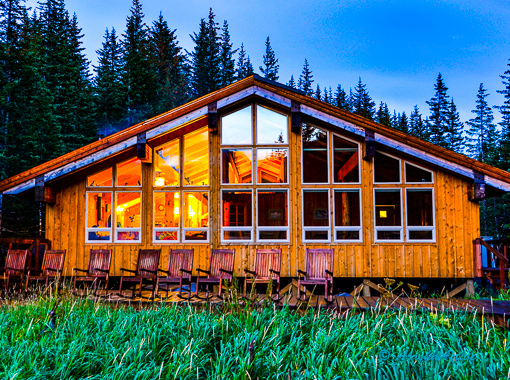 Seward - Kenai Fjords Glacier Lodge
( Overnight: Kenai Fjords Glacier Lodge )
A stay at the Kenai Fjords Glacier Lodge begins and ends with a wildlife and glacier cruise through Kenai Fjords National Park. Departing from Seward, small boat touring is often the preferred mode of exploration for more intimate wilderness experiences. On the 4-5 h. journey to the wilderness lodge, keep your eyes out for incredible views of the Kenai Peninsula and a variety of marine wildlife. Seek out whales, Steller sea lions, porpoises, sea otters, puffins and more. Relax and take in the beauty of this pristine area. Feel the salt spray mix with mountain mist as we explore the stunning seascape and listen for thundering booms as giant slabs of glacier calve into the sea. Journey to the face of massive tidewater glaciers, descending amid mountain peaks from the sprawling Harding Icefield.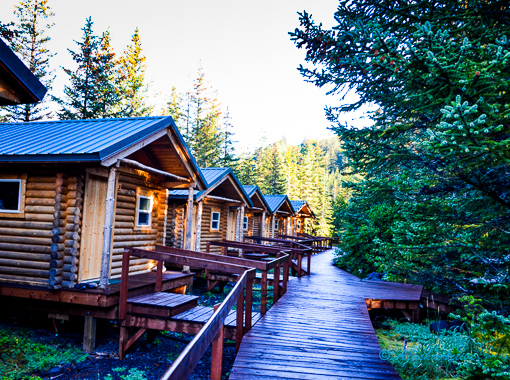 Kenai Fjords Glacier Lodge
( Overnight: Kenai Fjords Glacier Lodge )
Enjoy spectacular views of Pedersen Glacier from the comforts of the main lodge deck. With only 16 log cabins surrounded by a 1,700 acre wildlife sanctuary, it's safe to assume you'll find plenty of "me-time." For over 30 years, we sought to balance authentic Alaska wilderness experiences with premium service and comfortable lodging. Kenai Fjords Glacier Lodge continues this tradition, offering new access to Alaska's breathtaking seacoast; these private cabins feature on-demand heat, electricity and a full bath. The breathtaking location of the wilderness cabins is another highlight. Guest cabins are designed to be minimally visible from the Pedersen Lagoon while still offering spectacular views from within. The immensity of the Alaskan landscape is just outside the cabin window.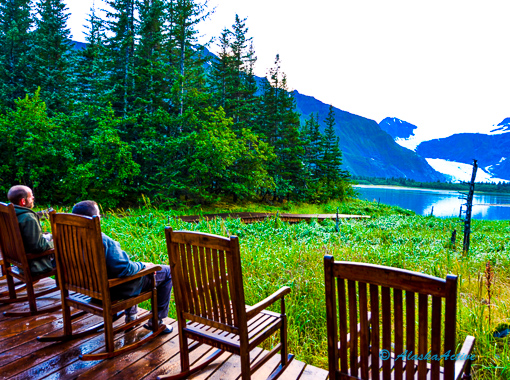 Kenai Fjords Glacier Lodge - Seward – Anchorage | by Alaska Railroad
Board the Alaska Railroad and relax in your comfortable reclining seats, have a delicious lunch onboard or listen to the commentaries from an onboard interpreter. Just south of Denali National Park you will be passing the small community of Cantwell and then enter Broad Pass, offering majestic views of the Alaska Range in all directions. Your rail tour continues via Wasilla - home of the Alaska Iditarod Sled Dog Race - and crosses the Knik River with the Chugach Mountains as a backdrop before arriving in Anchorage. The tour ends with the arrival at the Anchorage Train Station. Please contact us for an additional overnight in Anchorage or extending the tour.