Booking Request Inquire A Trip
Description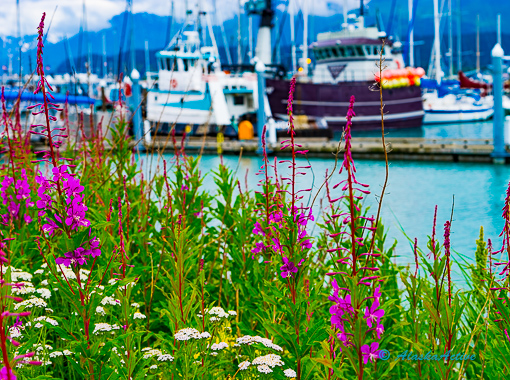 Anchorage – Seward | by Railroad
( Overnight: Seward )
Board the Alaska Railroad early morning for your departure to Seward. The train ride offers incomparable vista of fjords, glaciers and mountains as you follow the Cook Inlet/Turnagain Arm. Arrive in Seward at 11 am. You will be greeted by the tour guide for your Seward area Sightseeing Tour. Heading out to Exit Glacier, take a short walk to the face of the glacial ice. Watch for mountain goats, moose or bear on the mountainside. During the salmon runs, see salmon swimming upstream to spawn. A hearty lunch will be served at nearby Resurrection Roadhouse before you travel to the Seavey homestead and experience "IditaRide" 1.5 hour Wilderness Dog Sled Ride and Tour. In the evening enjoy a seafood dinner at the boat harbor. Included: Seward City Tour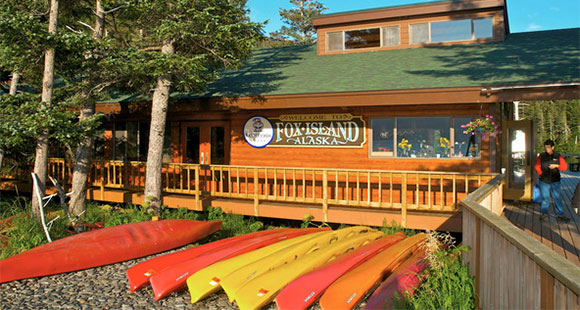 Seward - Kenai Fjords Wilderness Lodge | by Boat
( Overnight: Kenai Fjords Wilderness Lodge )
Get into Seward in time for the departure to Fox Island. From the moment you arrive on Fox Island, our friendly staff will tend to your every need. Fox Island's serene beauty will replenish your soul and fulfill your desire to experience true wilderness with the comforts of home. Gourmet breakfasts, lunches, and dinners are prepared by the island's private chef and are served in the Kenai Fjords Wilderness Lodge, where guests make new friends from around the world as they savor culinary delights and share stories of the day's adventures. Four of our cabins are connected in one building, two facing the fresh water lagoon and two facing Resurrection Bay with ocean views. The other four cabins are duplexes, with water views. All cabins have a private bathrooms. Enjoy Chef's Choice Selection for lunch (one entrée—may vary based on dietary restrictions) as your bags are delivered to your cabin. Participate in an afternoon activity or relax in your cabin before your evening dining experience.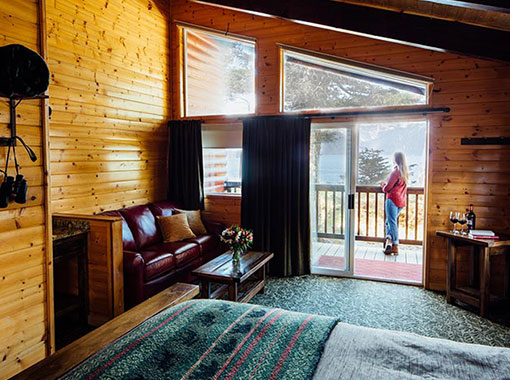 Kenai Fjords Wilderness Lodge
( Overnight: Kenai Fjords Wilderness Lodge )
Enjoy a professionally guided kayak tour along the shoreline of Fox Island, exploring the blue green waters of Resurrection Bay on a 6½-hour kayak adventure. Observe puffins as you paddle along sea cliffs. Enjoy remote cobblestone beaches. Watch for sea lions and sea otters. This full-day adventure is geared to the active traveler. In the evening attend a National Park Service ranger interpretive program presented on Fox Island with various themes: (1) How the National Park Service helps protect the nation's natural and cultural heritage. (2) How glaciation, climate and plate tectonics have helped shape the dynamic landscape of Kenai Fjords National Park (3) Learn about fragile ecosystems such as mountains, ice, ocean currents and what you can do to protect them. (4) What effects the Harding Icefield and outflowing glaciers have made on Kenai Fjords National Park.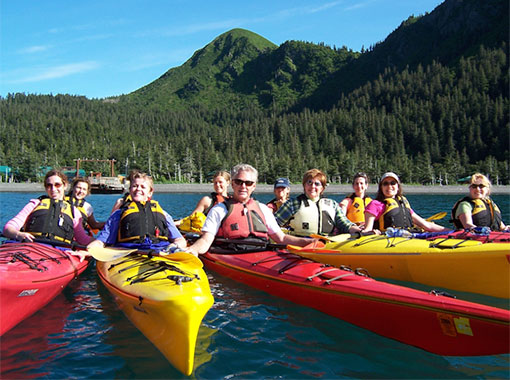 Kenai Fjords Wilderness Lodge - Seward – Anchorage | by Railroad
( Overnight: North Face Lodge )
Kenai Fjords National Park boasts abundant wildlife, alpine and tidewater glaciers and breathtaking scenery. Our tours are the best way to see this pristine National Park and its inhabitants. We also visit the Alaska Maritime National Wildlife Refuge, island home to teeming seabird rookeries. Don't miss this opportunity to see the untouched beauty of Alaska's coastal waters. Travel farther into Kenai Fjords National Park than with any other daily tour operator. Ours is the only daily tour visiting magnificent Northwestern Fjord, home to three amazing tidewater glaciers and numerous alpine glaciers. This is a 150-mile round-trip and a 9-hour cruise. See three large tidewater glacier and observe whales and wildlife. Return to Seward in time for the railroad departure to Anchorage.