Booking Request Inquire A Trip
Itinerary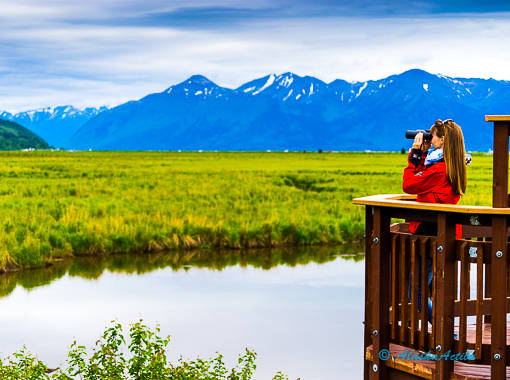 Seward – Talkeetna | Motorcoach Tour
( Overnight: Talkeetna )
Arrive in Seward by cruise ship or Alaska Ferry. Board a comfortable motorcoach in Seward at 10:30 AM, stopover briefly in Anchorage and arrive around 5:30 pm in Talkeetna. Enjoy the views of snowcapped mountain ranges, pristine lakes, beautiful scenery and wildlife as you travel from Anchorage via Wasilla on the George Parks Highway to Talkeetna. Transfer to a downtown hotel or to a beautiful deluxe mountain lodge with breathtaking Alaska Range and Mt. Denali vistas. Remaining day at leisure in Talkeetna. Optional Tour: Take a flightseeing trip within 6-Miles of Mt. Denali's 20.320 ft summit and get a picture perfect view of the Kahiltna and Ruth Glacier with its Great Gorge - over 9.000 ft deep - as well as onto magnificent ice-falls. Another highlight will be an adventurous glacier landing.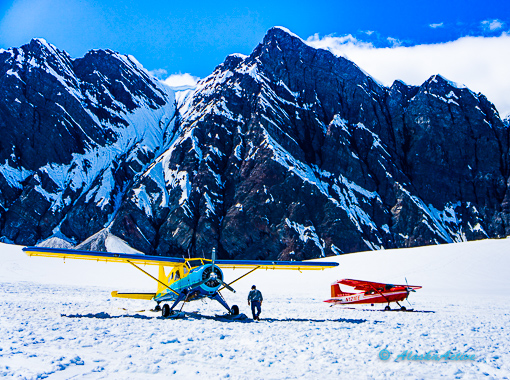 Talkeetna – Denali National Park | Rail Tour
( Overnight: Denali Village )
This morning you have the option to join a jet boat safari on the Susitna, Talkeetna and Chulitna Rivers. Transfer to the Talkeetna Train Station where you will board the train to Denali. North of Talkeetna, the tracks veer away from the road system and into the backcountry Hurricane area; this region offers views of the snaking Indian River and the occasional remote cabin. Have your camera ready as the train crosses Hurricane Gulch Bridge, 300 feet above the creek. Arrive at Denali Village late afternoon. Transfer to your hotel and check into your room. Once you settled take a stroll through Denali Village, join a wildwater rafting/float trip on Nenana River or visit Jeff King's Husky Homestead Kennel for a personal tour with four-time Iditarod champion Jeff King and his sled dogs.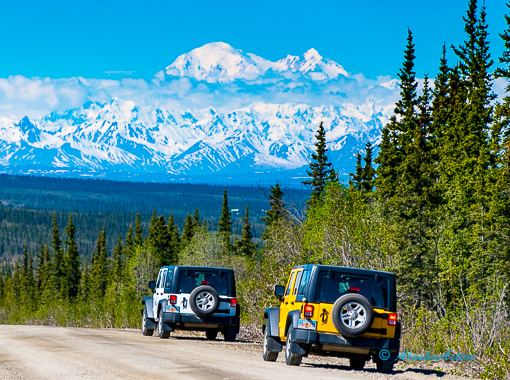 Denali National Park
( Overnight: Denali Village )
Denali National Park offers excellent wildlife viewing and spectacular sceneries. Pick up your tickets, board the bus and watch out for grizzly bears, moose, caribou, wolf and fox moving along the ridges and river beds. Your driver informs about the history of Denali National Park, its diverse wildlife and flora. Once an animal has been spotted the bus will stop that everyone can watch and take pictures. The bus turns around at Eielson Visitor Center - 66 miles one way/8 hours round trip. You can get off the bus anytime to go for a hike. Return to the Denali Park entrance anytime during the day. Optional: We can extend the transit bus tour to Wonder Lake or exchange to the Tundra Wilderness Tour, Kantishna Wilderness Trails or Backcountry Lodge Tour. Included: Denali Transit Bus to Eielson Center

Denali National Park – Anchorage | Rail Tour
Board the Alaska Railroad and relax in your comfortable reclining seats, have a delicious lunch onboard or listen to the commentaries from an onboard interpreter. Just south of Denali you'll enter Broad Pass, offering majestic views of the Alaska Range in all directions. Your rail tour continues via Wasilla and crosses the Knik River with the Chugach Mountains as a backdrop before arriving in Anchorage, Alaska's largest city. Nestled along the Chugach Mountains, the coastal city is brimming with activities for the outdoorsy and adventurous, as well as the more relaxed. Visit the Log Cabin Visitor Center and its Crossroad, Ship Creek Viewpoint overlooking Cook Inlet and the Resolution Park with its Captain Cook Monument. Try out one of the popular seafood restaurants this evening.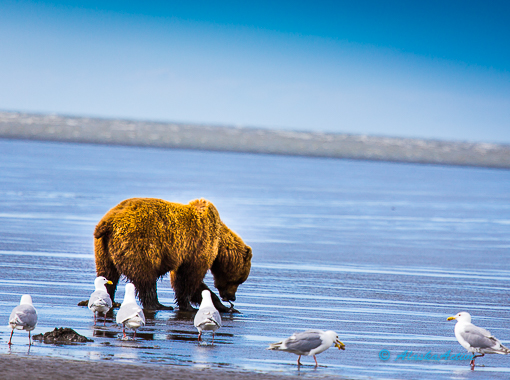 Anchorage
Spend some time at the Alaska Native Heritage Center: the Gathering Place is center stage for Alaska Native dancing, compelling Native Games demonstrations and intriguing storytelling. The Hall of Cultures features exhibits and demonstrating Alaska Native artists. Visitors discover more about each of the five major culture groups through engaging exhibits. The Theatre hosts a variety of movies all day, including the Heritage Center produced film, "Stories Given, Stories Shared". Guests stroll through six authentic life-sized Native dwellings around beautiful Lake Tiulana and are introduced to the traditional life ways of the native people. Check out of your hotel and transfer to the airport.