Booking Request Inquire A Trip
Description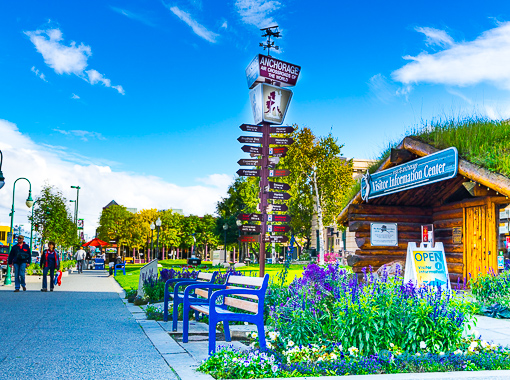 Anchorage
( Overnight: Anchorage )
Arrive in Anchorage during the day. Transfer to your hotel and pick up your rental car. Nestled along the Chugach Mountains, the coastal city of Anchorage is not the frozen tundra of Alaska you might imagine. You will find it's brimming with activities for the outdoorsy and adventurous. Being the largest city in Alaska, it is rich in indigenous culture; spend your day enjoying the Alaska Native Heritage Center, visiting the Anchorage Museum, or browsing through the Saturday Market. Visit the Lake Hood Floatplane base, go for a walk along the Coastal Train and try out one of Anchorage popular seafood restaurants. With so much of variety of things, for a first time visitor to Alaska or a seasoned traveller, Anchorage has more to offer and is the perfect starting point for your journey into Alaska.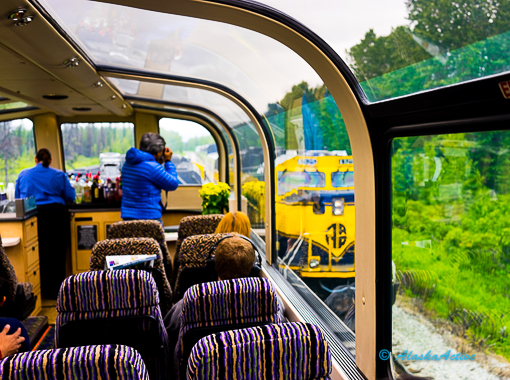 Anchorage – Denali National Park | by Railroad
( Overnight: Denali Village )
Morning transfer to the railroad station where you'll board the train to Denali National Park. Choose between the standard rail car or the glass-dome compartments with large panorama windows ensuring unobstructed views of snowcapped mountain ranges, pristine scenery and abundant wildlife. Enjoy the comfortable ride as the train takes you via the Matanuska Valley towards the Alaska Range and Mt. Denali. Onboard services feature a restaurant, gift shop and snack bar. Arrive at Denali Village late afternoon. Transfer to your hotel and check into your room. Once you settled take a stroll through Denali Village, join a flightseeing tour, wildwater rafting trip or visit Jeff King's Husky Homestead Kennel for a personal tour with four-time Iditarod champion Jeff King and his sled dogs.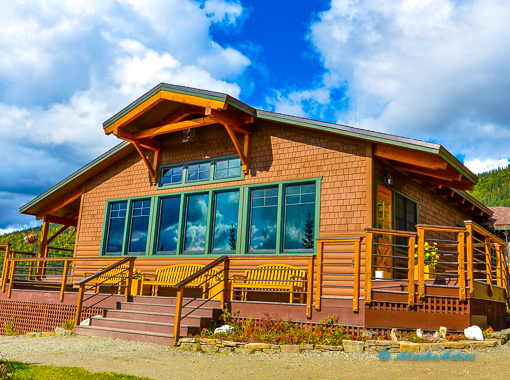 Denali Village – Kantishna Roadhouse
( Overnight: Kantishna Roadhouse )
Morning at leisure. Transfer to the Denali Train Depot at 12:30 PM where you'll board the bus for the scenic motorcoach journey through Denali National Park to Kantishna Roadhouse. During your travel to and from the Kantishna Roadhouse you will have excellent opportunities to see wildlife in their natural habitat. The experienced Driver/Guides are expert wildlife spotters and will stop the bus whenever an animal or view of Mt. Denali comes into range. Binoculars and cameras will be put to great use as you enjoy the amazing landscapes and animals of Denali. Arrive at the lodge, located at the end of the Park Road at 8 PM. Take advantage of the long daylight hours to stroll around the area or participate in the evening programs about Alaska and its wildlife.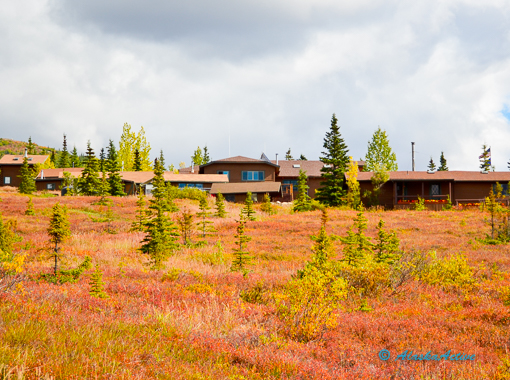 Kantishna Roadhouse
( Overnight: Kantishna Roadhouse )
After a delicious breakfast enjoy the entire day exploring Denali National Park. Kantishna Roadhouse features an abundance of unique opportunities for you to explore the wonders of Denali's wilderness. Each evening, our guide staff will help you plan your activities for the following day. Join us on our popular daily walking and hiking excursions - ranging from two to six hours. They offer excellent opportunities to explore the Kantishna area and learn about the wildlife and flora of the Kantishna Hills. If mountain biking is your favorite outdoor activity, then take one of our mountain bikes and spend some time exploring the countryside. You may take our shuttle to Wonder Lake for a view of the "Great One". Additional activities are gold panning, fly fishing and our dog team presentation.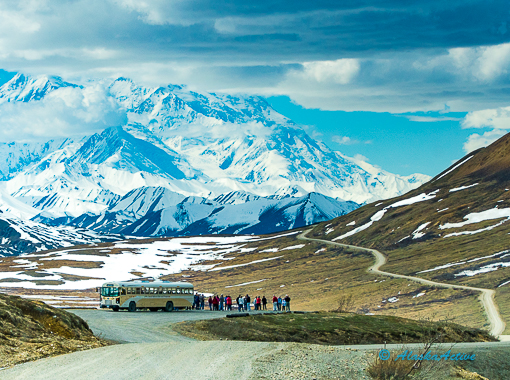 Kantishna Roadhouse – Denali Village – Anchorage | by Railroad
( Overnight: Anchorage )
Board the bus at 6:20 AM for a scenic ride from Kantishna to the Denali Park Depot. The height of the bus and its large sliding windows provide the perfect viewing platform as you meander through Denali Park. Enjoy the views of braided rivers, scenic valleys, majestic mountains, lush forests, and plains of tundra. You'll also have plenty of opportunities to spot wildlife like bears, moose, and wolves along Denali Park Road. Arrive at Denai Park Depot at 11:30 AM, in time to catch the Alaska Railroad train to Anchorage. Just south of Denali National Park you will be passing the small town of Cantwell and then enter Broad Pass, offering majestic views of the Alaska Range in all directions. Arrive at the Anchorage Train Station at 8 PM.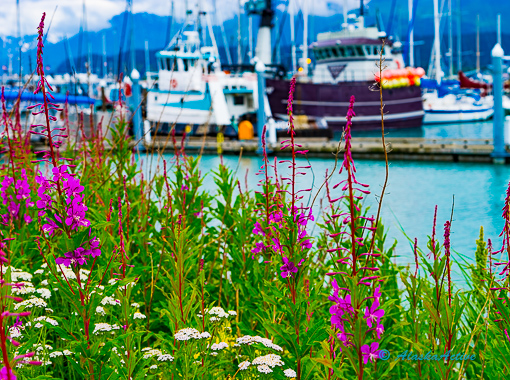 Anchorage – Seward | by Railroad
( Overnight: Seward )
Board the Alaska Railroad early morning for your departure to Seward. The train ride offers incomparable vista of fjords, glaciers and mountains as you follow the Cook Inlet/Turnagain Arm. Arrive in Seward at 11 am. You will be greeted by the tour guide for your Seward area Sightseeing Tour. Heading out to Exit Glacier, take a short walk to the face of the glacial ice. Watch for mountain goats, moose or bear on the mountainside. During the salmon runs, see salmon swimming upstream to spawn. A hearty lunch will be served at nearby Resurrection Roadhouse before you travel to the Seavey homestead and experience "IditaRide" 1.5 hour Wilderness Dog Sled Ride and Tour. In the evening enjoy a seafood dinner at the boat harbor. Included: Seward City Tour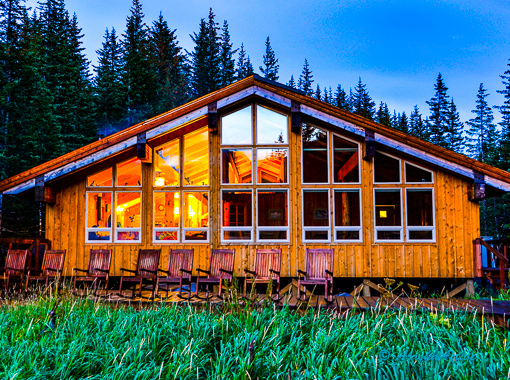 Seward - Kenai Fjords Glacier Lodge | by Boat
( Overnight: Kenai Fjords Glacier Lodge )
A stay at the Kenai Fjords Glacier Lodge begins and ends with a marine wildlife and glacier cruise through Kenai Fjords National Park. Departing from Seward, small boat touring is often the preferred mode of exploration for more intimate wilderness experiences. On the 4-5 h. journey to the wilderness lodge, keep your eyes out for incredible views of the Kenai Peninsula and a variety of marine wildlife. Seek out whales, Steller sea lions, Dall's porpoises, sea otters, puffins and more. Feel the salt spray mix with mountain mist as we explore the stunning seascape and listen for thundering booms as giant slabs of glacier calve into the sea, heard as far as 20 miles away. Journey to the face of massive tidewater glaciers, descending amid mountain peaks from the sprawling Harding Icefield.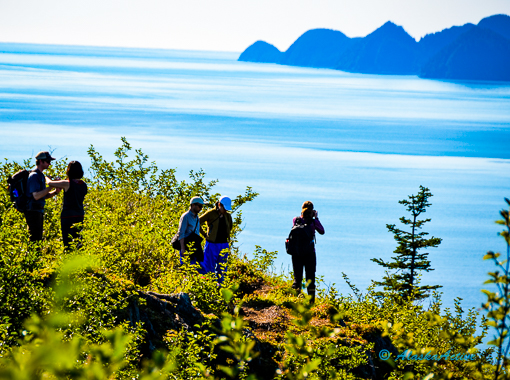 Kenai Fjords Glacier Lodge
( Overnight: Kenai Fjords Glacier Lodge )
Enjoy spectacular views of Pedersen Glacier from the comforts of the main lodge deck. For over 30 years, we sought to balance authentic Alaska wilderness experiences with premium service and comfortable lodging. Kenai Fjords Glacier Lodge continues this tradition, offering new access to Alaska's breathtaking seacoast; these private cabins feature on-demand heat, electricity and a full bath. Built with the surrounding wilderness in mind, the immensity of the Alaskan landscape is just outside the cabin window. It is your choice today how you would like to spend the day in the wilds of the Kenai Fjords National Park. Choose a guided hiking or kayaking tour, canoe to Perdersen Glacier or enjoy beachcombing. All activites are guided and part of the package.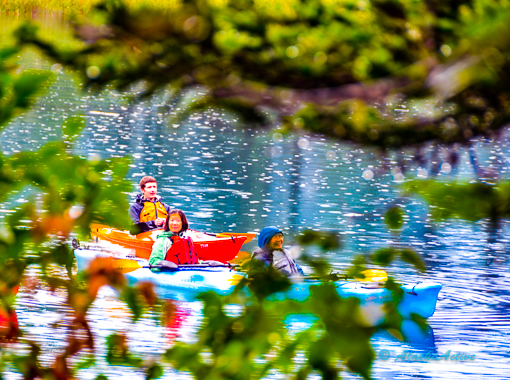 Kenai Fjords Glacier Lodge - Seward – Anchorage | by Railroad
Savor another morning in the wilds of the Kenai Fjords National Park; kayak, canoe or beachcomb for a half-day before boarding our boat for the return wildlife and whale watching cruise to Seward. En route, enjoy another opportunity to photograph the sheer cliffs of the fjords, scan for a variety of birds and look out for marine mammals. You arrive again at the Seward Harbor by 5:30 PM. Catch the Alaska Railroad in Seward at 6 PM for a scenic train ride to Anchorage. The tour concludes with the arrival at the railroad depot in Anchorage around 10:15 PM. Tour extensions in Seward, at Kenai Fjords Glacier Lodge or in Anchorage are individually available.