Booking Request Inquire A Trip
Itinerary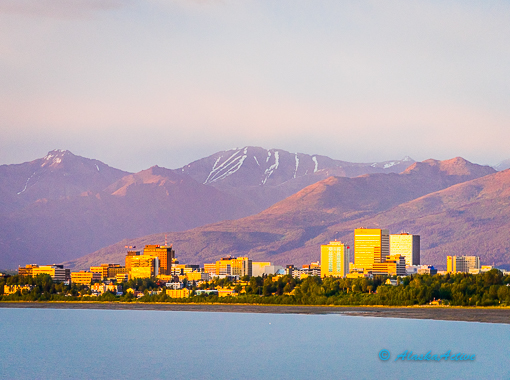 Anchorage
( Overnight: Anchorage )
Arrive in Anchorage during the day. Transfer to your hotel and pick up your rental car. Nestled along the Chugach Mountains, the coastal city of Anchorage is not the frozen tundra of Alaska you might imagine. You will find it's brimming with activities for the outdoorsy and adventurous. Being the largest city in Alaska, it is rich in indigenous culture; spend your day enjoying the Alaska Native Heritage Center, visiting the Anchorage Museum, or browsing through the Saturday Market. Visit the Lake Hood Floatplane base, go for a walk along the Coastal Train and try out one of Anchorage popular seafood restaurants. With so much of variety of things, for a first time visitor to Alaska or a seasoned traveller, Anchorage has more to offer and is the perfect starting point for your journey into Alaska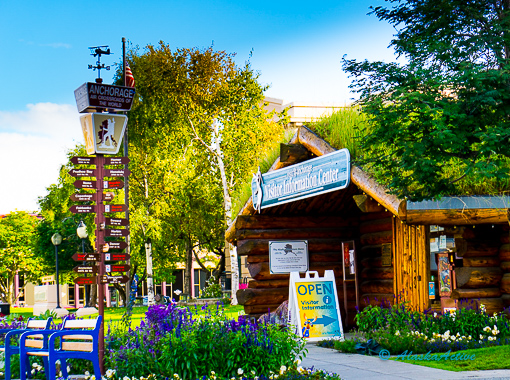 Anchorage – Denali National Park
( Driving Distance: 230 miles | Overnight: Denali Village )
The grandness of the nature starts right from Anchorage itself and driving every mile on the Parks Highway gets even better. It is a treat to watch the mountain peaks crowned with snow caps in the distance. On the way you travel across the fertile Matanuska Valley. Because of the immense amount of summer sunlight, vegetables grow to incredible sizes. Feel free to stop at the designated photo stops to enjoy more panoramic views. A scenic break is offered at Byers Lake where you can rent a canoe or kayak. Travel across Denali State Park and arrive at Denali Village. This evening visit Jeff King's Sled Dog Kennel - Join an intimate group for a personal tour with four-time Iditarod champion Jeff King at his Husky Homestead Kennel.


Denali National Park
( Overnight: Denali Village )
Denali National Park offers excellent wildlife viewing and spectacular sceneries. Pick up your tickets, board the bus and watch out for grizzly bears, moose, caribou, wolf and fox moving along the ridges and river beds. Your driver informs about the history of Denali National Park, its diverse wildlife and flora. Once an animal has been spotted the bus will stop that everyone can watch and take pictures. The bus turns around at Eielson Visitor Center - 66 miles one way/8 hours round trip. You can get off the bus anytime to go for a hike. Return to the Denali Park entrance anytime during the day. Optional: We can extend the transit bus tour to Wonder Lake or exchange to the Tundra Wilderness Tour, Kantishna Wilderness Trails or Backcountry Lodge Tour. Included: Denali Transit Bus to Eielson Center.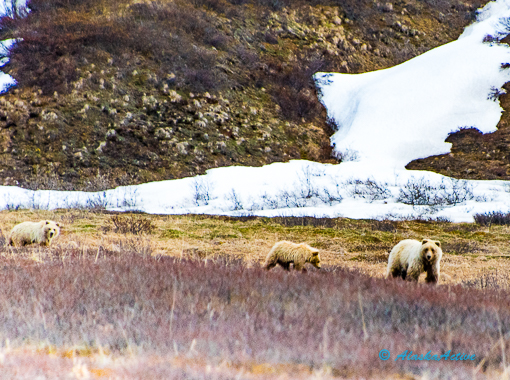 Denali National Park – Talkeetna
( Driving Distance: 150 miles | Overnight: Talkeetna )
Spend the morning at Denali Village and join a whitewater rafting tour, watch a sled dog demonstration presented by the Denali park rangers or go on a short hiking trip around the Denali Visitor Center. Leave for Talkeetna - the base for most climbing expeditions and spectacular glacier flightseeing activities within the Alaska Mountain Range. Take a flightseeing trip within 6-Miles of Denali's 20.320 ft summit and get a picture perfect view of the Kahiltna and Ruth Glacier with its Great Gorge - over 9.000 ft deep - as well as onto magnificent ice-falls. You will also see the Sheldon Amphitheatre - the largest of its kind in the world. Another highlight will be an adventurous glacier landing at the 5600 foot level of the Ruth Glacier, located in the Sheldon Amphitheater. Included: Mt. Denali Flightseeing Tour

Talkeetna - Anchorage, Depart Anchorage
( Driving Distance 115 Miles )
Join a jet boat safari on the Susitna, Talkeetna and Chulitna Rivers this morning. Return to Anchorage via the Parks Highway and take a break in Wasilla - Home of the Iditarod Trail Headquarter. The museum features historical displays of the "Last Great Race on Earth", videos and a gift shop with unique souvenirs. Stopover at Eklutna Indian village which is an Athabascan Indian settlement. It houses a unique cemetery, in which each grave is surrounded by a small, decorative burial house. Alternative Routing: From the Parks Highway drive via Hatcher Pass Road to the Independence Mine Historical Park - operated from 1938 - 1941 by one of the largest gold producers in the Willow Creek Mining District. Drop off your rental car at the airport or in downtown. Contact us to extend the tour.