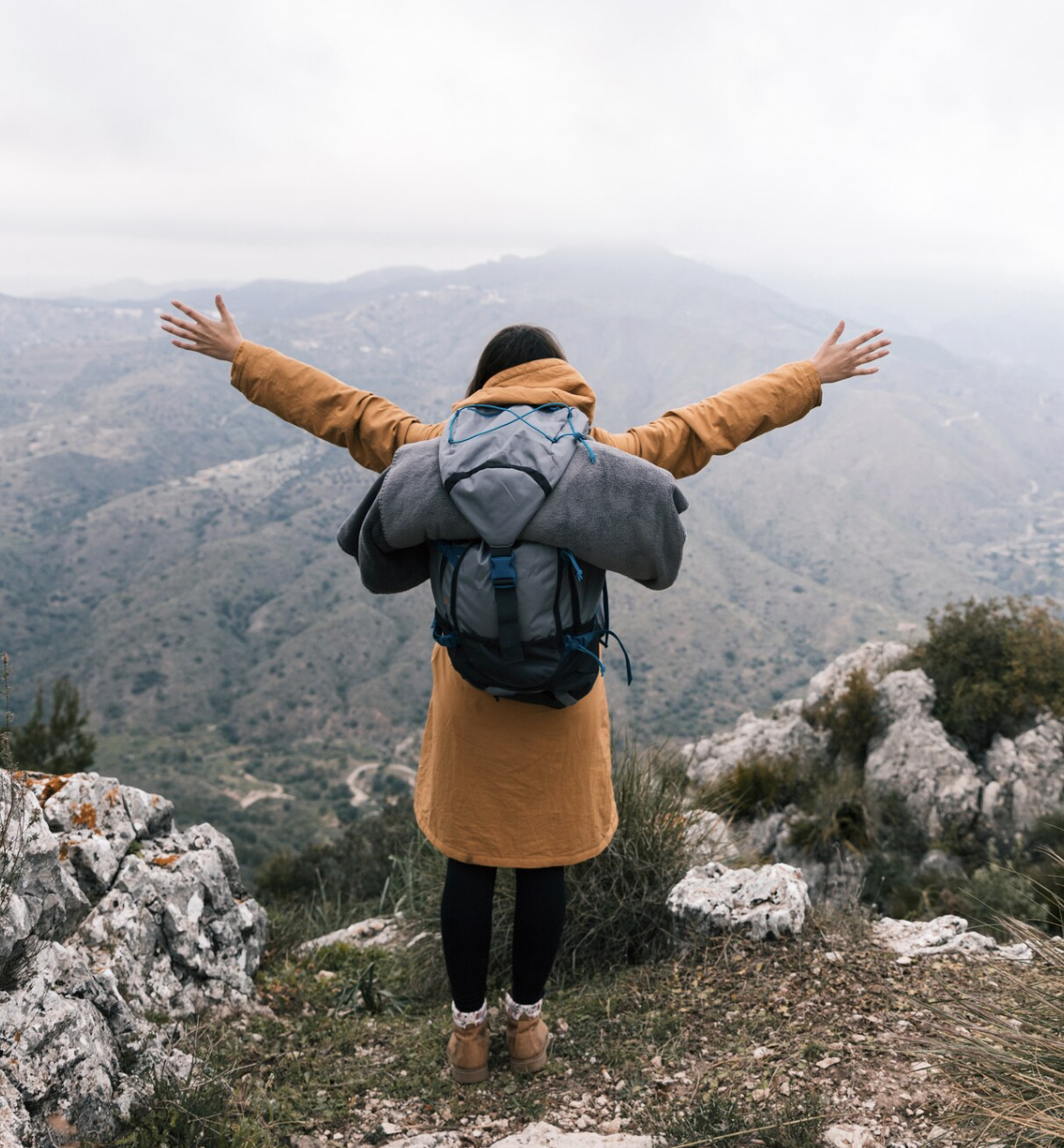 By Laura Nguyen
Ensuring warmth is essential when witnessing the Northern Lights, as the mesmerizing celestial display is best enjoyed when comfortably wrapped in layers to embrace the chilly enchantment of the Arctic night.
Northern Lights Viewing - Your Packing List for Winter in Alaska
Wednesday 11 October 2023
Amongst the top ten questions to us, 'What clothing is recommended for a northern lights viewing trip to Alaska?', is undoubtedly at the top of the list.
In the following article we would like to give our clothing recommendations to the arctic circle adventurers. It is important stay warm and dry during your winter vacation in Alaska. This is also equally applicable for watching the famous Aurora Borealis, Iditarod Tours or Winter Drives.

The Weather In Alaska
In Alaska we experience Arctic climate. This is characterized by extremely cold winters as well as a relatively short day light hours. In Fairbanks you can expect the same low temperatures in winter as in Barrow in the Arctic which is around -9,4° F average temperature in January.
The Perceived Temperature
Now average temperatures are one thing, but individually perceived temperatures is quite another which can be very different based on wind and sun conditions.The lowest temperature measured in Alaska in February is -15.7°F (Source: Wikipedia). Everyone will agree that temperatures in Alaska can be described as "crispy cold"!


The Basis Of All Warmth
When we spend hours either enjoying the aurora borealis or waiting for them to appear, we often stand in frozen fjords or on other ice surfaces. In these situations shoes play a central role. Cold, most often, starts from bottom to top.
Boots
We want an enjoyable time in Alaska's cold weather, so let's start packing our essential gear. The first and probably most important line of defence against cold is shoes. I have been using solid Kamik boots since my first scouting trip to Alaska. This is the model: Kamik Cody Boots. This boot is a rubber boot in the lower area and a leather boot in the upper area. It is completely waterproof up to the seams. However, the water should not go over the seams, otherwise moisture creeps into the boot. A nice feature that this boot has removable inner lining. Since these are rubber boots, unfortunately, some sweat in these boots unfortunately. The inner lining takes care of the moisture to a certain extent and conducts the moisture upwards.
If you take out the inner lining after every excursion and put them on the underfloor heating in the hotel, let the boots dry out as well, you won't have any problems with cold feet. Inner shoes that are not removable are clammy and damp after a few days and therefore turn into a cold magnet



Socks
In regards to socks, I swear on socks made of merino wool, because these do not scratch and the sweat of the feet drains off. Merino wool socks Though they cost a bit more but you buy only a few pairs as they dry fast. With this combination of solid, almost waterproof boots, removable inner lining and socks made of merino wool, you are perfectly covered from the ground.

Underwear
Underwear, which probably was not super important, in Alaskan cold becomes a thing of great importance. Invest in very good Merino underwear, or at a lower price on a functional fibre underwear. I decided to buy two sets of underwear from The North Face. Admittedly, they are a tad too much for a pair of long underpants, but the comfort doesn't make it comparable to normal cotton underwear. Unlike cotton, the modern fibres quickly remove the moisture resulting from perspiration and retain the fit for hours without wrinkling or becoming a cold magnet due to wetness.
Cotton simply doesn't dry in time! This is not the case with modern synthetic fibres. Go all the way and buy a complete set consisting of long underpants and an undershirt. My friends swear on the Heattech Collection from Uniqlo. They are affordable and their clothing just work as same Uniqlo Heattech



The Trousers
I gave this a very long thought, compared it and finally decided on the Fjäll Räven Barents Pro. These trousers are cheaper than trousers made of "more modern" fibres. The Barents Pro is made of a fibre called G1000 which has been worn by all kinds of extreme travellers to all kinds of extreme destinations since the 1960s. A double layer is provided at the bottom and at the knees with am additional padding to sit on cold stones, in order to be able to enjoy the landscape adequately. Please note: the trousers are offered in different waistband sizes, but all trousers have the same length. So you have to add the price to the final price.
Parka And Upper Body

The final item on our way up to a relaxed photo trip to the Alaska's Arctic Region is the most important one next to the "ground floor". The wind in Alaska can be biting and harsh that you may get tears in your eyes. A parka extending over the bottom made of strong and thick material can keep you very warm!
You have to fight headwind? No problem, tie up your parka, put a hood with a fur edge over your ears, turn your back into the wind and hold a cup of hot coffee or tea in the slipstream, enjoy the crystal clear and fresh air, with a comforting grin on your lips. Of course, a good headgear under the hood is not to be underestimated and belongs naturally in the luggage.I have been using Fjäll Räven Yupik Parka a since 2012. It is relatively cheap and absolutely warm and a dream of a parka! The thing is so warm that you sweat like in a sauna after 30 seconds. A more affordable option is the REI Stormhenge Jacket. It is very lightweight and is fill with 850-fill-power goose down.


Useful Bits And Pieces
I personally don't like to work with gloves because I have to feel my fingers for operating camera or other things. But since it is cold and the camera doesn't have a parka at its disposal, it becomes unattractive at some point. That's why on my travels to Alaska I always carry iron-oxide-based hand warmers with me. These are characterized by the fact that the temperature stay pleasant and evenly over hours. That's super important, because to be honest it doesn't help me if the pad gets extremely hot for the first 10 minutes, only to lose the rest of the 7 hours.

Gloves
Even if I don't like to work with gloves myself, there are users who swear by gloves made by The Heat Company.


Spikes
You should treat yourself to spikes in order to have a firm stand on the ice and snow. Spikes are a standard equipment for tours in the arctic winter and are an absolute must.
Ready ? Let The Games Begin
By following the guidelines described above, you are better equipped for your Aurora Borealis viewing tour in northern Alaska, and you will be able to enjoy the pleasure of landscape photography & northern lights viewing as relaxed and as warm as possible.
See you then for a cup of hot beverage under the majestic northern lights ????